Take-Two CEO down on metaverse, but a 'big believer' in NFTs
Strauss Zelnick interested in collectible digital goods, but adds blockchain isn't the only way to do it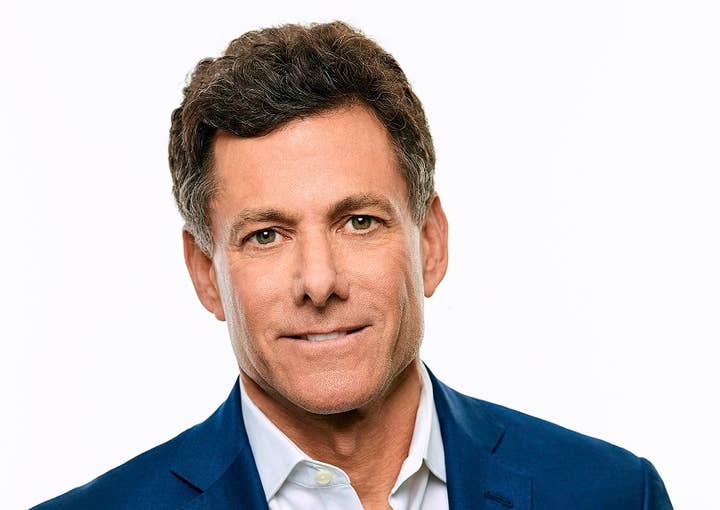 Strauss Zelnick has been openly skeptical of the metaverse before, but that was before Facebook changed its name and re-centered its very purpose around the idea.
And that was just the crescendo (so far) of metaverse hype that has been building throughout the pandemic, with startup after startup and investment fund after investment fund looking to pour money into making it a reality.
Zelnick has typically been agnostic about such trends, positioning Take-Two to ride along with big shifts in the industry whether he personally believes in them or not, and rarely trying to get an early mover advantage or pick a direction and try to force the market towards it.
So when we speak to him ahead of the company's quarterly earnings this week, we look for an update, asking what he thinks needs to happen in order for the metaverse to take off.
"If you're using a buzzword to enhance your valuation, that's probably a bad idea that won't end well," Zelnick begins. "And if you define metaverse as 'Everything we do in the world physically will become digital,' then you're talking to a skeptic.
"If, however, you define metaverse as an engaging digital landscape where you can present yourself as an avatar, where you can talk to people and hang out with people, where you can bicycle, surf, motorcycle, drive, compete, tell stories, be told stories, have live events, sit at a casino table... well then we already have metaverses here at Take-Two and I would argue we have the biggest and best metaverses that exist with Grand Theft Auto Online, Red Dead Online, and NBA 2K's online version.
Zelnick says he is all-in on virtual worlds that entertain and engage people, but much less so in the idea that everything we currently do physically needs to be replaced by a digital equivalent.
"I don't believe you're going to wake up in the morning, go into a dedicated room, sit in a dedicated chair, strap on a headset and do absolutely everything at home that you currently do out in the world," Zelnick says. "I think all of us found in the pandemic that we spend way too much time doing that as it is. That's why I've made a few snide marks about the metaverse before. But if there is a metaverse company out there generating real revenue and real earnings, that would be us. We would probably be the no.1 company that's actually doing it already."
A common companion among visions of the metaverse is the NFT. And while Zelnick is decidedly skeptical about the former, he's "a big believer" in the latter.
"If you believe in collectible physical goods, I don't know why you wouldn't believe in collectible digital goods," Zelnick says. "And blockchain authorization, which is what an NFT really is, is one way -- not the only way -- to authenticate the fact something is singular is rare.
"So I'm a big believer, but what I don't believe is that just because something is digital or an NFT that it suddenly has value and/or has value that will be increased in the future. And I think that's the problem. NFTs, because they're related to the blockchain as currently contemplated and because some have gone for a lot of money, are seen by some as just another opportunity to invest in a speculation that some think will only go up. And speculations don't just go up; they come down to.
"For an NFT to be valuable and durable, it has to be found at the intersection of rarity and quality, of rarity and value. And there's rarity for sure in all NFTs, but I'm not sure there's value."
As for the blockchain technology on which NFTs are built, Zelnick also has optimism for that, calling it "a very useful technology" and adding that "it hasn't found that many uses yet outside of cryptocurrency, but it will."
(For the record, GamesIndustry.biz has taken a dim view of the environmental impact surrounding blockchain technology and NFTs and has scaled back coverage of them, particularly in the start-up space.)