Superhot leads BIG Festival nominees
The indie shooter up for five awards including Best Game; Ape Out, Mini Metro, Horizon Chase get three noms each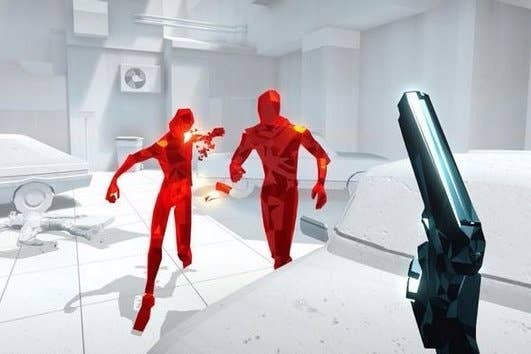 Brazil's annual BIG Festival is the largest celebration of independent games in Latin America, but this year's big winner might come from Poland. Organizers of the event today released the finalists for the BIG Festival Awards, and the stylish first-person shooter Superhot from the Łódź-based Superhot Team scored five nominations across ten categories, including Best Game.
The competition received 515 submissions from 48 countries, and the Best Game category reflects that diversity. In addition to Superhot, four other titles are vying for top honors, including Horizon Chase from Brazil's own Aquirius Game Studio, Ape Out from US-based Gorilla Loves Company, Mini Metro from New Zealand's Dinosaur Polo Club, and Pavilion from the Swedish studio Visiontrick Media.
All of those titles also picked up nominations in other categories, with Pavilion in the running for two categories and Horizon Chase, Mini Metro, and Ape Out each making the cut in three.
All of the nominees will be playable at the free and open-to-the-public event, which runs from June 25 to July 3 at the Centro Cultural São Paulo. The complete list of nominees is available here.
The BIG Festival is complemented by a second event, the BIG Business Forum, which features a programme of keynote speeches, lectures and pitch sessions. This year, more than 50 international speakers will take part, including representatives from Sony, Microsoft, Square Enix, Rovio, Unity, Epic and Google among others.
The BIG Business Forum will take place concurrently with the BIG Festival, from June 29 to July 1. For more information, visit the website.
GamesIndustry.biz is a media partner for the Quo Vadis conference. Our travel and accommodation costs will be provided by the organiser.