Supercell revenue increases 45% to $2.24bn in 2021
The studio generated profits before taxes of $852 million, a 80.3% rise compared to 2020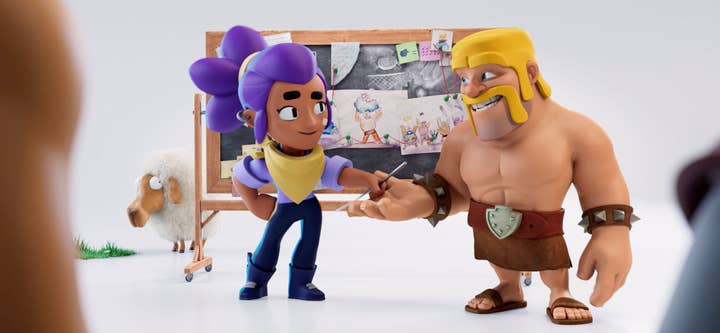 Supercell published its financial results for 2021, with revenue reaching $2.24 billion (€1.89 billion) compared to $1.48 billion (€1.30 billion) in 2020 -- a 45.3% increase year-on-year.
The studio generated profits before taxes of $852 million (€734 million), an impressive 80.3% growth compared to 2020's $463 million (€407 million).
But it's still not quite back to the level of its 2015 heydays, when the company made over $2 billion in revenue and $965 million (€848 million) in EBITDA.
In the blog post detailing Supercell's annual financial results, CEO Ilkka Paananen mentioned that the mobile studio contributed $177 million (€150 million) in corporate taxes to Finland in 2021. It's almost double what it had contributed the previous year, at $87 million (€78 million).
The post also said that Clash of Clans and Clash Royale have now made over $10 billion in combined revenue since their respective launches.
Each of Supercell's five games that have had full global releases -- Hay Day, Clash of Clans, Boom Beach, Clash Royale, and Brawl Stars -- have been downloaded over five billion times and each has generated over $1 billion in revenue since their launches.
Paananen also addressed cultural changes at the studio, with Supercell rethinking its slow growth/small teams approach.
"We realised we had made the mistake of applying the exact same thinking to both new game teams and live game teams. In extreme cases, we stuck to our mantra of 'small teams' because that was our culture, and had not realised that our culture should really be at the service of players.
"Ultimately, this of course was my mistake. As the CEO, I should have challenged our existing ways of thinking and culture, because as I had written in our culture document a few years back, 'what got us here will not necessarily get us there'."
As a result, the studio has moved to "slightly larger teams" of 20 to 35 people for its live games, Paananen added.
Supercell is currently working on three games that are in beta and have received a limited geographical release: Clash Quest, Clash Mini, and Everdale. Paananen noted that it's "the most that [Supercell has] had since 2012, the year that we launched Clash of Clans and Hay Day."
Late last year, Supercell unveiled its plans to open a new studio in North America, headed by general manager Ryan Wener.