Super Nintendo World to focus on "interactive experiences"
New details about the Osaka theme park were revealed ahead of its summer opening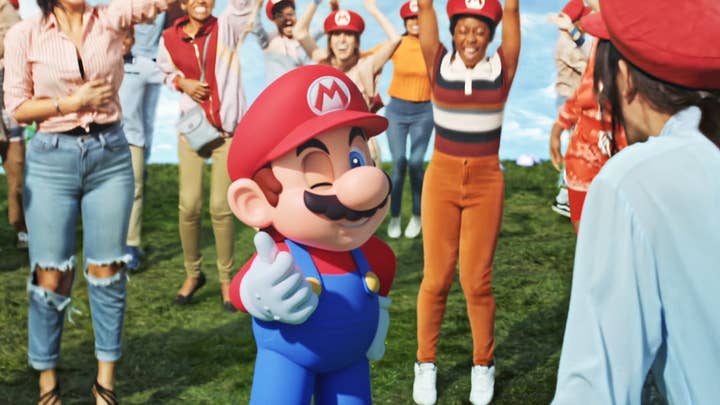 Universal Studios has come forward with more details about the Super Nintendo World area opening at its Osaka theme park this summer, saying the park will focus on physical, interactive experiences.
Super Nintendo World will include rides, shops, a restaurant, and "interactive gameplay" all themed around Nintendo properties, particularly Mario. Attendees will receive a wrist band that, combined with a phone app, will allow them to collect coins and character stamps as they travel throughout the park.
In addition, the wristband and app can be used to complete "key challenges" that will lead to working together with other attendees in "boss battles." Further details about these experiences were not given.
"Think of Super Nintendo World as a life-size, living video game where you become one of the characters," said Universal Creative CCO Theirry Coup. "You're not just playing the game; you're living the game, you're living the adventure. Nintendo's most iconic locations and experiences will be brought to life, including Mushroom Kingdom, Peach's Castle, an incredible Mario Kart ride, Bowser's Castle - and more."
Super Nintendo World is planned to open in the Osaka Universal Studios location in time for the Summer 2020 Olympics. The Singapore and both United States Universal Studios parks are planning to follow suit with their own Super Nintendo Worlds in the future.