Sulake: 15 years of Habbo Hotel
CEO Antti-Jussi Suominen on mobile, monetisation and muting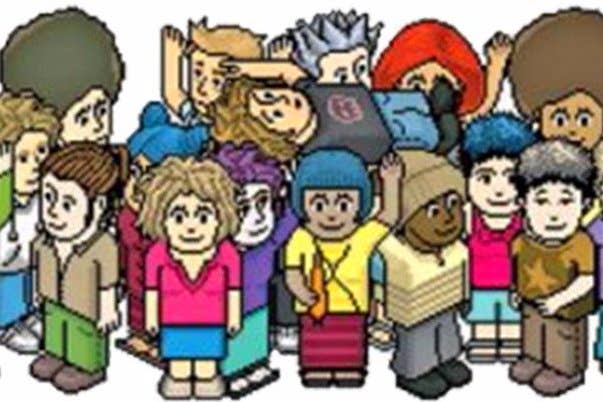 First conceived of in the year 2000, Sulake's Habbo Hotel was one of the pioneers of online social networking, social gaming and microtransactions. Over the next 12 years, Habbo raked in awards, plaudits and significant investment, clocking up 10 million users and spreading to 31 different countries on five continents. What had begun as a virtual chat room for a Finnish band had become one of social gaming's biggest successes.
But when the game made the national news on British television, via Channel 4 in the summer of 2012, there was no celebrating from the company's marketing team. Habbo had hit what was essentially a worst case scenario for any service aimed at children: accusations of grooming, sexual predation and the presence of paedophiles. Reporters had been accessing the hotel for months, posing as young girls. There, they alleged that they'd been openly approached and asked to undress for webcams, having been repeatedly sent pornographic images and asked to disclose personal information.
Reports from users flooded in to support the findings and, even worse, condemn Habbo's moderators and safety measures as ineffective, implicating them by negligence. Just one year earlier, the site had been awarded the 'Safer by Design' commendation from the Child Exploitation and Online Protection Centre.
The fallout was immediate and extensive. Even before the news investigation aired, the news spread fast, leading to key investor Balderton Capital dropping it's 13 per cent share, with fellow investor 3i following suit shortly after. Revenues plummeted as concerned parents and users vacated the service. Despite returning to 75 per cent of their previous total by August, Sulake cut 60 jobs, around two-thirds of the global workforce. Many of the shops that were selling gift-cards for the in-game currencies refused to stock them any longer, cutting off a vital source of revenue.
Habbo Hotel was in freefall.
"People are angry because it has been the best part of 8-10 years that Habbo has been going on, and in a week Channel 4 News managed to tear that down and take away everyone's place - and divide it."

Habbo user amber, who protested against the reports of abuse
The company's then CEO, Paul LaFontaine, responded very publicly and very openly, announcing a complete shutdown of all chat facilities on the network and the introduction of new security measures and monitoring programs. With an emergency PR and recovery plan in place, Sulake and Habbo Hotel put their heads down. In February of 2013, salvation arrived in the form of a takeover from Elisa, a Finnish telecoms firm that had been an early investor. Elisa upped its stake from 24 to 85 per cent, brought in new staff and funding, and set about rebuilding.
"I wasn't actually with the company in the Summer of 2012," Antti-Jussi Suominen tells me, with what sounds like a little relief. "I actually joined Elisa in the fall of 2012, with the idea of building new services for consumers in the online space. So my job when I joined was to look at the Sulake case, where we'd been a founding investor since the beginning. We basically put together a strategy and negotiated a deal with the other founders for the acquisition. Then, I joined as the Sulake CEO on April 13 2013."
Elisa's acquisition, and the appointment of Suominen, was undoubtedly a turning point for the firm. With a new backer in place and a new CEO, there was a chance for Sulake to shake off some of the stigma of Channel 4's investigation, hoping that fresh faces could help memories fade. Still, there could be no underestimation of the size of the task at hand. Suominen says that it was the loyalty of Habbo's audience which kept the service alive.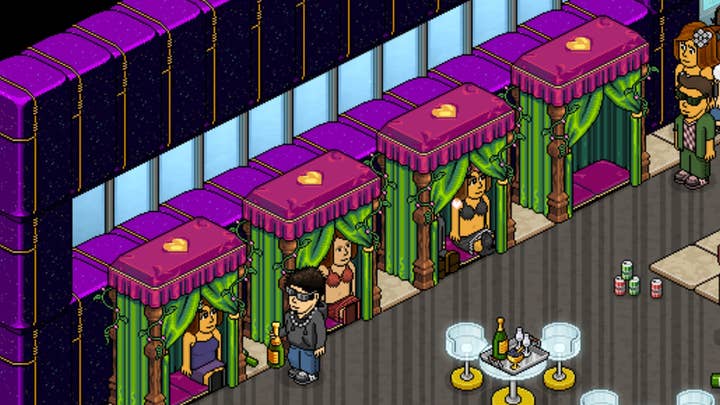 "I think that, from a business point of view, the company took the investigation very seriously. We had the 'great mute', where they basically turned off chat, which was obviously a really big change of service. That did affect some of our newer users. Most of our loyal, hardcore fans stuck around and this is largely why we were able to continue, to survive. We will always appreciate our community for sticking with us through that.
"But...there were a fair amount of newer users who weren't so settled, who didn't stay, so our userbase obviously took a hit. Mostly in Europe. We opened Turkey not long afterwards, in August 2012, which has been growing since - they weren't as affected by it."
New markets and loyal users might have helped Habbo back on track, but there was still work to be done. No company can afford to take the sort of accusations levelled at Sulake's child-safety measures anything but seriously, and a huge part of the recovery program has focused on the introduction of new protective measures.
"Right after the unmute, the company implemented a number of changes in our filtering systems, in the tools that the moderators use - we improved the reach of that filtering system, extending it to cover all of the user-generated text across the site," Suominen explains. "We also built an additional algorithm, specifically targeting predatory behaviour, so it's a behavioural algorithm that looks at longer term user activity and tries to match that with patterns that we've found are associated with that space. We also have a filter that looks for anti-social behaviour through sentence and phrase analysis which sends automated messages to moderators to alert them to that behaviour.
"We also built an additional algorithm, specifically targeting predatory behaviour, so it's a behavioural algorithm that looks at longer term user activity and tries to match that with patterns that we've found are associated with that space"
"So we've stepped up the systems quite a bit. I think the systems beforehand were already pretty good. On top of all that we also involved our users to help weed out the sort of behaviour which was reported in the investigation. We have a network of 'guardians' - users which are looking for and policing bad behaviour in terms of things like bullying. Most recently we've introduced ambassadors, who are pillars of the online community, highly-regarded users who help new users and make sure that the public spaces don't have that sort of anti-social behaviour.
"That was very much based on the behaviour we noticed when we introduced tools to help users moderate their own rooms. If you run a room, which is very typical in Habbo, you build your own mini-community. It's your room, so you want to make sure that nobody comes there to troll and spoil the atmosphere. So we built a set of tools to let people moderate their own environments. We noticed that they weed out this sort of behaviour surprisingly well. They don't tolerate poor behaviour.
"So the same set of tools have now been given to our most trusted users, our ambassadors, to use in the public spaces. We also have safety campaigns every month. We're trying to educate our users in safe internet habits. On top of that we have NGOs and authorities visiting the site periodically."
Suominen also says that teens are generally better educated about online safety now, with many showing a better understanding of online risks than some adults. Anonymity is an important part of that, but as the grim repercussions of GamerGate have shown, anonymity is also tremendously empowering for those who want to abuse. Where does Sulake draw the line between privacy, safety and freedom of expression?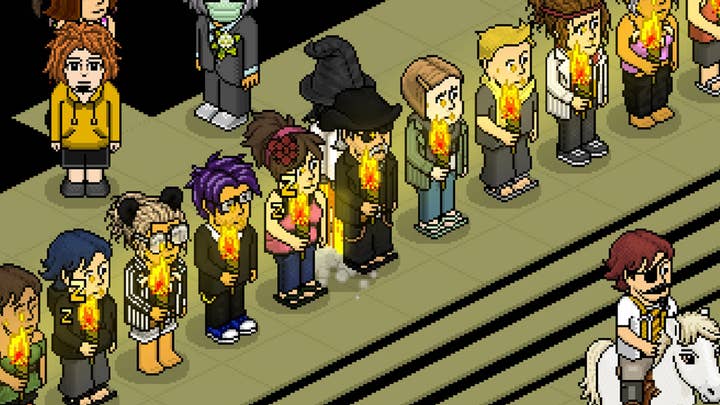 "Our service is completely anonymous in that everybody is behind an avatar and screen name. We heavily discourage any users from sharing any real-world data or personally identifiable information. That's our basis for safety - use your self-control. If you compare it to a school yard, if someone starts bullying you it's hard to get away because they know you. In a world like ours, if you act smartly and keep your identity to yourself, you can always step out of the situation. The worst that can happen is that someone calls you bad names, speaks to you offensively. I think that's a bad thing, we police that, but if you stay anonymous, that's the worst that can happen. You can't share pictures or videos of yourself in our service, there's no webcamming within the service - it's a virtual world with those boundaries. We believe that safety is built into that.
"You choose yourself whether you want to keep those boundaries. In some cases, of course, if you become good friends with somebody and start to trust them, you might step out of those boundaries. It's kind of obvious, it's like the real world. You can share more of yourself. But we always tell people not to give their PII to a stranger: you wouldn't give your address and phone number to a stranger on the street, why do it online?"
With the new measures in place and the playerbase healthy once more, Habbo has also been pushing forward in other new areas. Bringing the game to mobile has been a significant advancement in terms of audience acquisition and engagement, with a launch on iOS last year leading to nigh on a million downloads just before Christmas. Now, with the game available on Android too, Suominen is confident that the business is ready to progress.
"I think the area we had fallen behind in was mobile," he says, when I ask if he feels the service has kept pace with the changes of the last 15 years. "Not because the team didn't want to do it, but there were technological advances that needed to happen. When I joined the team in 2013 the first thing I asked was, 'How do we get on to mobile?' In 2013 it was already clear that our userbase was predominantly mobile. I remember meetings where we were wondering whether it was even possible to get an MMO environment like ours onto mobile. There are obvious reasons for that - people need good connectivity, the server side needs to appear to users on different mobile platforms and on computers as the same. If I'm in the welcome lounge of .com and you're there too but on mobile, then we have to be there together - it's a persistent virtual world.
"Now that we've been able to pull it together...I didn't always think it would be possible, but the guys pulled it off, so kudos to them. Especially getting the connectivity and the realtime environments right, being able to process all that information on mobile - that's progress. That's not just our smart guys, it's development of mobile as a gaming platform."
"When I joined the team in 2013 the first thing I asked was, 'How do we get on to mobile?'"
Habbo Mobile is a slightly pared down experience, but the team is always adding new elements to bring it closer to the full service. Suominen says that it's definitely given Habbo's most dedicated users a new way to play, and that the multiplatform audience is proving to be the most lucrative, too, with new ideas on how players can spend very much at the forefront of the company's plans.
"One of the things we did last Christmas was spend quite a bit of time analysing what people do in the hotel and looking at that data with the core team. We knew that users were very keen on dressing up their avatars, but we noticed that some users changed their clothes four or five times a session, over multiple sessions a day. So we thought that it would be sensible to introduce sellable clothes. So we've had furni (in-game furniture) for as long as the game has existed, but we've introduced a line of clothing that can be purchased as single items. That's been a great success. Just like furni we have an aftermarket where people can trade what they've bought, so we've seen the emergence of a few clothes shops in the Hotel. That's a direction we want to pursue."