Studio heads rave over four-day work weeks | GDC 2022
Kitfox, KO_OP, ManaVoid, Armor Games, and Eidos Montreal talk at GDC about positive impacts of making the switch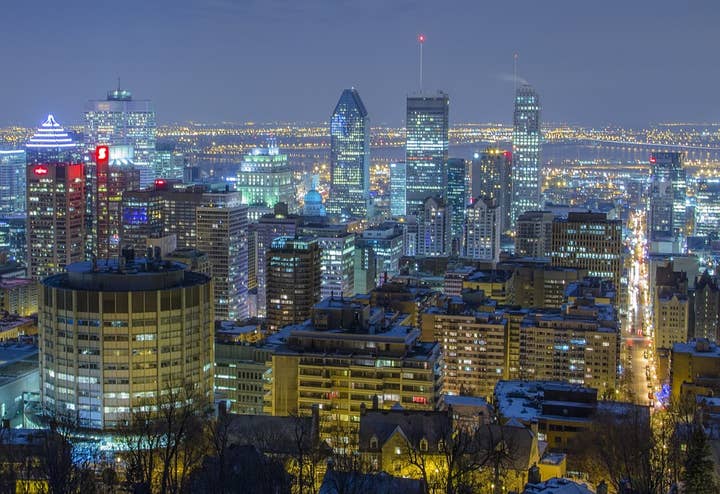 Developers that have tried out four-day work weeks continue to give the idea a thumbs up, as the heads of five different studios that have made the switch spoke positively about it during GDC talks this week.
As reported by Protocol, creative directors and CEOs from Kitfox Games, KO_OP, Armor Games, and ManaVoid Entertainment all discussed their experiences with four-day weeks in a panel earlier this week.
Kitfox co-founder and creative director Tanya X. Short said that the studio implemented four-day work weeks on a trial basis last summer to keep people from burning out as the pandemic dragged on.
"It was almost impossible to go back to five days. We briefly discussed it, but nobody wanted to even try," Short said. "We're four days at the very least until the pandemic is actually over, but probably forever."
Short said Kitfox expected productivity to drop as much as 10% as a result of the switch, but the studio ran into problems when it came to objectively measuring the impact. The more obvious change was the improvement to team morale.
KO_OP studio director Saleem Dabbous said his team also raved about the change.
"We conducted a bunch of interviews, anonymous feedback, one-on-ones," Dabbous said. "This sounds obvious, but it was really positive across the board."
Despite the popularity of the measure, the panelists said the switch to four-day work weeks wasn't without some challenges. For example, there were issues about statutory holidays and whether it would be better on those occasions to work a normal four-day week or shorten it to three days.
ManaVoid Entertainment CEO Chris Chancey also said there were times when employees wanted to work more, so the studio had to figure out a way to allow people to work on Fridays that wouldn't put pressure on others to follow suit.
ManaVoid began trialing four-day weeks in 2019, so has had a little more time than most to adapt to the process. Chancey said the reception to the policy was "pretty crazy," and added that it gave the studio a leg up in a competitive Montreal development scene where companies are constantly fighting to appeal to top talent. (All of the studios in this article except for Irvine, California-based Armor are situated in Montreal.)
Armor Games CEO John Cooney agreed.
"That is one of the main things that small studios can offer," Cooney said. "I can't imagine that this won't become the norm in the future. And I think it should become the norm, I don't see any reason for it not to be.
"And part of that is retaining and attracting talent. Because we don't compete with the big studios in terms of salary or benefits or whatever. So we have to find other ways to engage people in meaningful ways and make our work environments attractive for them."
That said, some bigger studios are likewise looking at shorter work weeks. In a separate session at GDC Wednesday, Eidos Montreal studio head David Anfossi also touched on Eidos' Quebec studios switching to shorter weeks last October, a decision that sprang from a retention committee formed to help the company hold onto talent as it dealt with competition in the province as well as the pandemic-induced "Great Resignation."
"After months of work, we decided to start a test with several action points which aimed to increase studio performance and our well-being, giving birth to a work program of 32 hours per week over four days," Anfossi said. "Because we all worked together to find a solution, the acceptance rate for this giant change was extremely high."
The results have also been encouraging. Anfossi said only 9% of employees have said they're unable to get their normal tasks done in a four-day work week, while those reporting being exhausted at the end of the work week is down to 6%, and only 7% are less productive overall.
"It's a great result," Anfossi said. "I'm very happy. It's very positive, but we still have to adjust and test new things to make sure everyone feels comfortable at work and has a well-balanced private life, of course."