Stoic: Apple is frustrated with App Store pricing
The Banner Saga dev claims that Apple shares concern about the dominance of free games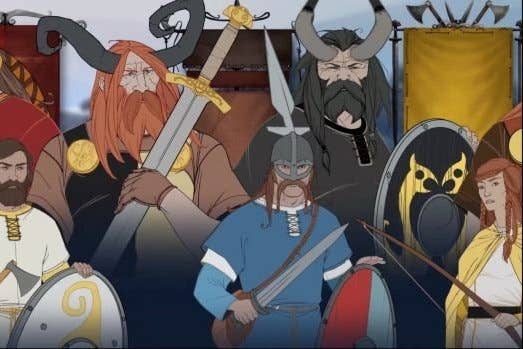 The Banner Saga developer Stoic has claimed that Apple is as frustrated as the development community with the race-to-zero mentality that pervades the mobile app economy.
Speaking to Polygon, Stoic co-founder John Watson described the difficulty of setting a reasonable price-point for the forthcoming iPad version of The Banner Saga - a game that was designed from the beginning with touch interfaces in mind.
"Apple is frustrated, along with everybody else, about the mentality that's gone rampant in mobile app markets, where people don't want to pay anything," he said.
"They think that four dollars is an exorbitant amount to pay for a game, which is very illogical considering most people's lifestyles. They'll spend $600 on an iPad, and $4 on a coffee, drop $20 on lunch, but when it comes to spending four or five dollars on a game, it's this life-altering decision. I'm frustrated with that too."
Fellow co-founder Arnie Jorgensen said that the launch of the iPad Air, and the sort of performance it offers, has prompted Apple to combat the trend by encouraging developers to, "push it."
"So they're telling us to go higher-end with our game," Jorgensen said. "We're still making those decisions."
Stoic released The Banner Saga: Factions for iOS earlier this year. It was multiplayer only and free-to-play, but it was intended as an early look at the full game's combat mechanics ahead of its full release. According to Jorgensen, the limited monetisation options Stoic included received scant interest from players.
"I've often said, and I really believe this, we could have made as much, if not more, if we had put a tip jar on the bottom right-hand corner of the screen."