Sprocket Games raises $5 million
Studio founded by Riot Games veterans touts progressive policies as it creates cross-platform social adventure game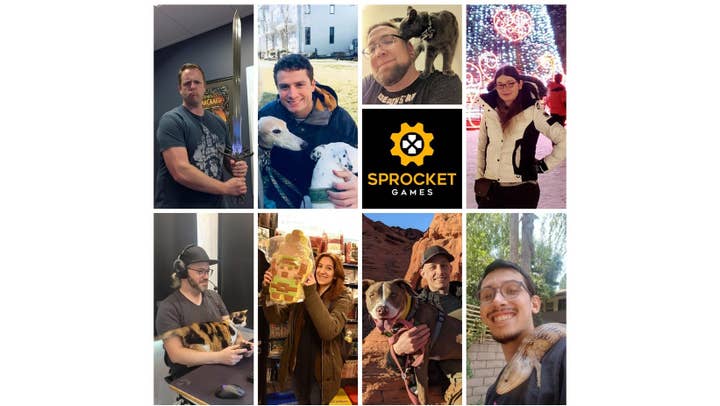 A team of Riot Games veterans have launched Sprocket Games, which today announced that it has landed $5 million in seed funding.
The founding team includes CEO Josiah Kiehl (with previous stints at Google and Riot), chief creative officer Jo Graylock (Riot and before that Obsidian Entertainment), chief technical officer Nicolas Tittley (Riot and before that CCP), and Reina Sweet (Riot).
The studio said it is making a cross-platform social adventure game that will make use of the team's prior experience with online multiplayer titles like League of Legends, Valorant, and Eve Online.
Sprocket is also pitching itself as a progressive studio "that enables and encourages employees to bring their whole selves to work" with healthcare covering the needs of transgender and non-binary people.
"Sprocket Games is a developer-focused studio created to set a new standard for how we care for and empower game developers, both culturally and technologically," Kiehl said.
"Our goal is to give devs the creative space they need to take risks and make truly innovative and amazing games. Many top-tier game developers in the industry are under-supported, marginalized, and under-appreciated. Sprocket will provide developers opportunities they weren't afforded at previous studios, creating a better, safer environment that serves as a stable platform for moonshot after moonshot."
The seed funding round is being led by Bitkraft Ventures, with additional participation from 1Up Ventures, Gaingels, and Substrate. Sprocket said it will use the funds to recruit and build its core team of developers.