Social platform gaming ambitions disappear in a Snap | This Week in Business
App companies are shuttering their games divisions faster than they're setting up, despite long-term ambitions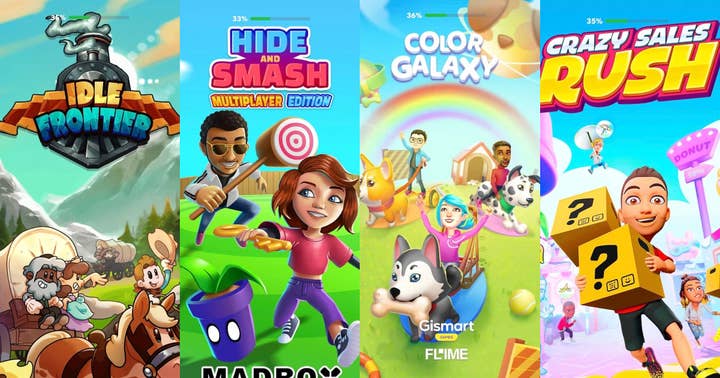 An underlying trend can be seen this week across multiple social media platforms, and it's that games and social media platforms are struggling to find harmony.
The biggest example of this was unveiled by Snap; in a recent memo to investors, the platform confirmed approximately 1,300 layoffs and a sizable restructure of its core business that saw its games arm brought cleanly to a halt.
A similar thing also happened over at TikTok parent ByteDance; the Chinese firm is reportedly "aggressively downsizing" its gaming operations, laying off hundreds inside the division. Meta also announced this week that it would be shuttering its dedicated Facebook Gaming app in October, just two years after launching it.
While TikTok is simply downsizing its gaming efforts, and Facebook Gaming will still exist as an offcut of the main Facebook website and app as it always has, Snap looks to be completely washing its hands of a division that it was ready to make significant, long-term bets on just three years ago.
QUOTE | "Unfortunately, given our current lower rate of revenue growth, it has become clear that we must reduce our cost structure to avoid incurring significant ongoing losses" - Snap CEO Evan Spiegel explains the restructure in the memo.
The Snap memo underlined a handful of business areas that the firm would either invest significantly less in, or simply stop allocating resources to altogether. The business has also been reshaped to focus on three main pillars: community growth, revenue growth, and augmented reality. Spiegel said that any areas of Snap's business that do not contribute to the success of said pillars will be "discontinued or receive substantially reduced investment."
While gaming could potentially be a positive influence on the above, the shift has been Snap's games and mini apps put into maintenance mode, and investment into the gaming division halted, which seems to suggest that Snap's efforts to build a unique destination for social games has struggled.
Snap Games launched in April 2019 with a decent amount of fanfare and a hefty collection of gaming talent behind it. Titles from Zynga, ZeptoLab and SpryFox were all made exclusively for the platform, and designed to benefit from Snapchat's inherently social experience.
At launch, Snap Games was a closed ecosystem, with developers needing to reach out to Snap themselves and present a case for a collaboration.
QUOTE | "We basically hand-pick all the developers we want to work with to integrate Bitmoji into their existing games or build a new game on top of that. It's no different in some ways than a licensing deal." - Snap Games' global partnership lead John Imah discussing how it vets partners to be published on the platform.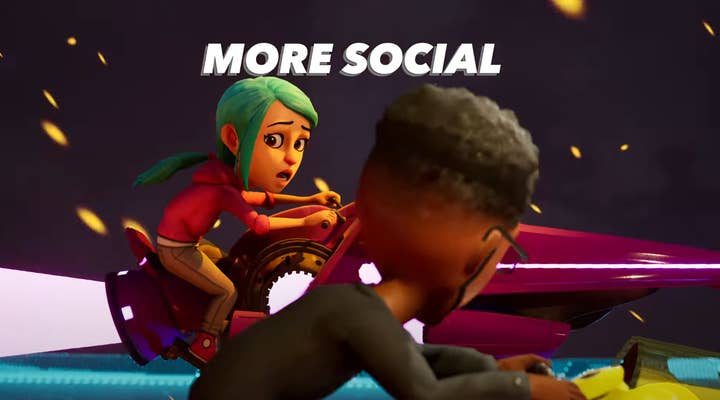 Snap Games' first year was filled with positive sentiment about how the company was in for the long haul with its gaming division, but during that year, the firm didn't share any specific metrics on exactly how many of its users were engaging with the feature. In the aforementioned interview, seven months post-launch, Imah said that it was "too early" to give them.
QUOTE | "[A] long-term bet" - In the same interview above, Imah describes the company's ambitions in the gaming space.
QUOTE | "Gaming is a slow, long-term project" - Imah, later on in that same interview
Snap Games by its own admission had aims of lasting a while. The team clearly expected its initial stages to be a slow burn, and had expressed a want to invest in the division for the long haul, even if it didn't see immediate growth.
Since its launch, Snap Games has built its games catalogue out from six games to 69, which seems to suggest that it's benefitting developers somewhat. Its user base has also grown substantially, though it's still unclear as to how many of those users have actually engaged with Snap Games in the last two years.
STAT | 100 million - The amount of users that played Snap Games between Q2 2019 and Q2 2020, according to the latter period's quarterly earnings report.
This is the first and only mention of any definite Snap Games user figures in the firm's financials between April 2019 and now. While there's nothing to suggest that those numbers saw sizable declines, there's also nothing to suggest that the numbers got any bigger either.
There was a time where games and social media worked together, and Zynga was at the forefront of this too, particularly with FarmVille's presence on Facebook. The farming management title did well because it tapped directly into how people were using the social network and tied in-game progress to it.
"Platform exclusivity is becoming somewhat anachronistic now – there are fewer benefits to locking content to one particular platform or service"
Eventually, those experiences shifted to mobile, those same developers didn't feel the need to go through a platform holder like Facebook, and the bottom of that era of social gaming fell out.
Platform exclusivity is becoming somewhat anachronistic now – there are fewer benefits to locking content to one particular platform or service, no matter what corner of games you're talking about. Even staunch exclusivity beacons such as PlayStation have been slowly bringing titles to PC and even Xbox simply to reach a wider audience.
So what were developers getting from a partnership with Snap Games that they couldn't secure by publishing a game through a host of other avenues with bigger platforms? Money and eyeballs are often a good place to start – cash to fund development from a company is better than no cash at all, and 218 million guaranteed users on a platform that will point big flashing arrows at your game is arguably better than a larger number of 'maybes' in a much more saturated ecosystem like Google Play, which plays host to millions of games and apps, right?
While they're not perfect (and they certainly get their cut), mobile store fronts like Google Play and the App Store mostly allow developers to create and publish whatever they want to audiences of millions, with basically no restrictions (unless you do something wild like circumnavigate the store cut by implementing an in-app payment system).
Social media platforms also have millions of users respectively, but engagement doesn't go that far if the revenue can't back it up. They're also prone to changing without warning, and any developer relying on a specific system is at the whim of the platform. This happened to Zynga at the height of FarmVille – as Facebook user numbers skyrocketed, the unfiltered ability to constantly "spam" users with requests to either join FarmVille or log on to water someone else's virtual crops became a common complaint for the social network.
STAT | 4.4 million – The number of players that FarmVille lost in the first month after Facebook removed the ability to send game notifications to other users in 2010. It was more than 5% of the userbase at the time.
Facebook would continue to tweak its rules around virality and user acquisition tactics in ways that must have felt arbitrary to developers on the platform.
QUOTE | "We hadn't prioritised shutting [invitations] down, but if this is the top thing that people care about, then we'll prioritise that and we'll do it" - Meta CEO Mark Zuckerberg in 2015, addressing queries on how to stop getting Candy Crush notifications.
The virality of games built into Facebook suffered as the platform imposed limits on inviting new players into the ecosystem and removing the burdening pings that kept players coming back. Snap and TikTok have tried to duplicate the success that social games found when they were ingrained into a social media platform, while ignoring all of the signs that point towards mobile and multi-platform success as a bigger trend now.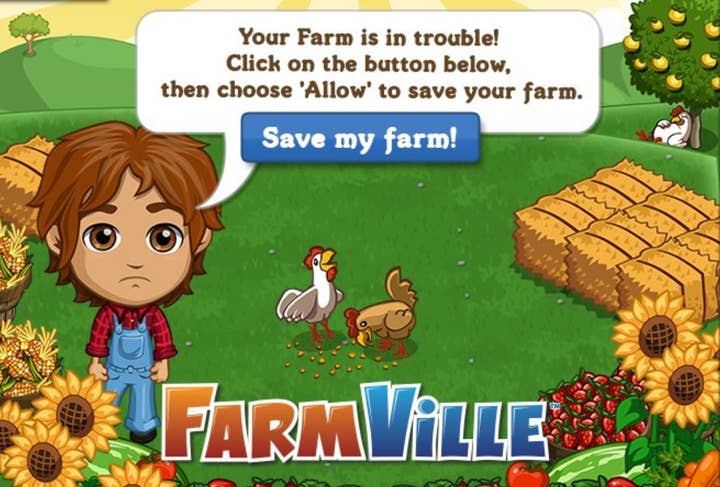 QUOTE | "The struggle of even the most popular social platforms to expand into the games market shows that high levels of engagement do not equate to easy success for a games division. Social and tech companies need to have a clear, coherent long-term strategy led by industry experts, and be willing to make significant investments over time in people and quality content. Without this as a foundation, and instead hoping for short-term gains, history shows that an expansion into games will ultimately prove an unfruitful endeavour" - In response to the Snap layoffs, Sensor Tower analyst Craig Chapple explains to us the importance of investing in games for the long term, and having the right business plan in place.
The upheaval in Snap's overall strategy may have come as a surprise to some developers too, especially those that have already published on the platform and those that are about to.
Some developers simply saw Snap Games as another avenue to poke around in, and the shuttering of the division is of no consequence to them.
QUOTE | "Our projects with Snap were part of our exploration of new types of opportunities (html5 instant games), and not part of our core business where we do larger mid-core native mobile games. Therefore the changes on Snap side are not impacting our core business and not significant to us" - Jussi Tähtinen, CEO at Nitro Games, a studio that has launched several games on Snapchat, shares his ambivalence towards Snap's new direction with us.
"Games are more social than they have ever been, and they don't need to rely on the bluster of a social network to thrive as they did 10 years ago"
Games are now more social than they have ever been, and they don't need to rely on the bluster of a social network to thrive as they did 10 years ago. Players are connected in myriad ways, they can link up through gaming apps themselves, through online spaces created for titles such as Discord, or via the 'old' ways – playing a casual game inside Facebook messenger and sending it to your mates.
If Snap's bigger picture strategy was going to be challenging to pull off in the first place, its execution did it no favours. Snap Games doesn't even have a dedicated landing page inside Snapchat, unlike other entertainment brought onto the platform in recent years. If users wish to watch videos in the app, there's a tab they can easily navigate to. To access games, they need to open up a chat with another user, click on the small games icon, and launch it without an obvious opportunity to try it alone first. There's no way to easily look at a game's description of information. Placing casual games behind several roadblocks is inherently restrictive, not giving them their own area inside the app for players to browse is even more so.
The way that Snap Games has been integrated into the main app does not remotely match up to the noise that the launch of the division made. It feels like the addition of gaming is a half baked afterthought users might discover by accident, rather than an intentional, sizable, long-term business plan that is going to see significant investment from its parent.
I'm no developer, but I know enough about game development to understand that if you want users to actually engage with your content, you probably shouldn't hide it.
The rest of the week in review
QUOTE | "Microsoft has only offered for Call of Duty to remain on PlayStation for three years after the current agreement between Activision and Sony ends. After almost 20 years of Call of Duty on PlayStation, their proposal was inadequate on many levels and failed to take account of the impact on our gamers. We want to guarantee PlayStation gamers continue to have the highest quality Call of Duty experience, and Microsoft's proposal undermines this principle." - Sony boss Jim Ryan rocks the console boat with a statement to GamesIndustry.biz, breaking his silence on Microsoft's promise to keep Activision Blizzard's flagship shooter multi-platform when its acquisition of the publisher finally closes.
STAT | 49.9% – The stake that Tencent now owns in Guillemot Brothers Limited following a $300 million cash injection.
STAT | 29.9% – The percentage of Ubisoft voting shares that the Guillemot family and Tencent can own collectively after the Tencent deal is complete.
QUOTE | "I only talk about the game during an event. We R working 6-7 days a week, nobody's forcing us. Exhaustion, tired, COVID but we're working. Bugs, glitches, perf fixes. 1 last pass thru audio. 12-15 hours days. This is gaming. Hard work. Lunch, dinner working. U do it cause ya luv it." - Striking Distance CEO Glen Schofield in a now deleted tweet, discussing the development of The Callisto Protocol, and coming dangerously close to glorifying crunch.
QUOTE | "Anyone who knows me knows how passionate I am about the people I work with. Earlier I tweeted how proud I was of the effort and hours the team was putting in. That was wrong. We value passion and creativity, not long hours. I'm sorry to the team for coming across like this." - Glenn Schofield in a follow up to the above tweet, apologising for glorifying crunch.
STAT | 2.99x – The cap imposed on the cash portion of executive severance packages at Electronic Arts this week, following pressure from shareholders to lower the amount that higher-ups are paid. The cap is a partial recognition of a shareholder vote to limit executive pay, but it does not apply to stock-based payouts.
STAT | $27 million – The amount of stock that EA boss Andrew Wilson would receive (as per Axios) if he were to part ways with the firm, a payout that is substantially larger than 2.99x his annual take home.
QUOTE | "Despite what PQube said in the statement, the fact remains unchanged that: PQube has not yet paid us the agreed amount. We have not received any revenue from PQube sales in EU stores. PQube did not return the publishing control in [Europe] back to us. There is consistency in the truth and confusion in lies." - Developer Corecell, maker of AeternoBlade 2, accuses UK publisher PQube of poor conduct. It's the second accusation of misconduct levied against the publisher in recent weeks.
STAT | £4k – The wage increase that developer Chucklefish has given to all of its staff to combat the cost of living crisis in the UK.
STAT | $1 billion – The loss that Garena Free Fire parent company Sea saw in Q2, 2022, leading to "dozens" of layoffs, the shuttering of several projects currently in development, and a pause on the firm's game livestreaming platform.
QUOTE | "Meta is still committed to the goals of the Responsible Innovation team, but believed it was better to devote teams to handle specific issues instead of having one team cover a wide array of issues." – A snippet from our story about Meta's decision to disband its Responsible Innovation team, a group of engineers and ethicists set up to mitigate the negative impact of Facebook and other Meta products.