Sky: Children of the Light and Hyper Light Drifter among Apple's Games of the Year
Meanwhile, Mario Kart Tour and Minecraft top most downloaded charts and The Gardens Between honoured in Apple Design Awards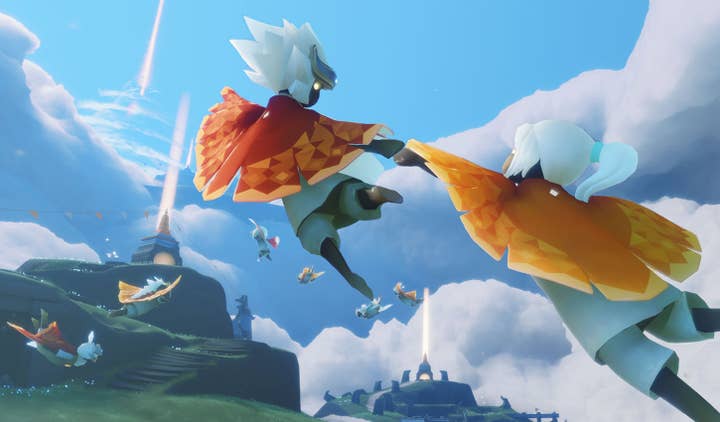 Apple has announced its picks for the best games released in 2019, with notable indie titles celebrated across the mobile giant's different platforms.
In its Best Games of 2019 picks, Apple named Thatgamecompany's social adventure game Sky: Children of the Light as iPhone game of the year, while Abylight's retro-style Hyper Light Drifter was given the same accolade for iPad.
Nomadia Studio's beautiful puzzle-platformer Gris was named game of the year for Mac and DotEmu's Wonder Boy: The Dragon's Trap was declared the best game on Apple TV.
Naturally, the company also took the chance to highlight a favourite game from its recently launched Apple Arcade subscription service, naming Simogo's Sayonara Wild Hearts as the best game in the collection so far.
Apple also took a second stab at choosing a games 'trend' of the year. Whereas last year it was 'Battle Royale-style gaming', recognising the popularity of Fortnite and rise of similar titles, this year it's 'Blockbusters reimagined' -- seemingly to highlight how many established games franchises had new outings on iOS this year.
Examples cited included Call of Duty Mobile, The Elder Scrolls: Blades, Gears Pop, Minecraft Earth, Dr Mario World and Mario Kart Tour.
The latter had its own reason to celebrate elsewhere, with Nintendo's free-to-play racer topping the charts as the most downloaded free game of the year to date. Other notable inclusions here included Call of Duty Mobile at No.4 and Fortnite at No.8.
Minecraft, meanwhile, was the most downloaded premium game of the year so far, beating the ongoing success of Heads Up, the party game by TV's Ellen Degeneres. Elsewhere, Stardew Valley was at No.8, GTA: San Andreas at No.10, and last year's iPhone game of the year Donut County at No.19.
Finally, Apple also revealed the winners for this year's design awards, with games accounting for five of the nine selected apps.
Games chosen include The Voxel Agents' touching puzzler The Gardens Between, Loju's action platformer Ordia, Gameloft's Asphalt 9: Legends, Broken Rules' musical puzzle game Eloh, and Drool's rhythm action game Thumper: Pocket Edition.