Sega Sammy raises forecasts, despite losses driven by COVID-19
Publisher expects structural reform and increased games sales to carry company through tough financial year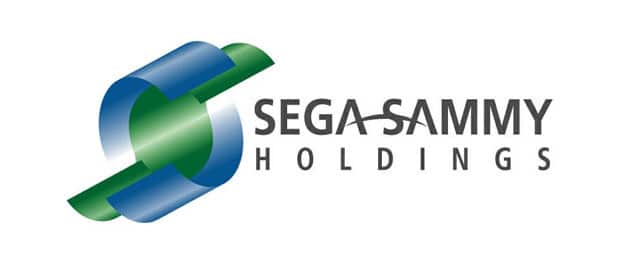 Sega Sammy has reported operating losses and decreased sales for the first half of its financial year -- but still raised its full-year forecasts.
The company reported sales of ¥110.2 billion ($1.1 billion) for the six months ended September 30 -- down 33% year-on-year from ¥165.5 billion ($1.6 billion).
It posted an operating loss of ¥3 billion ($29 million), down from an operating income ¥14.6 billion ($141.2 million) in the same period last year. Operating loss was recorded at ¥3.5 billion ($33.8 million), down from an operating income of ¥12.6 billion ($121.9 million).
Within this, the Entertainment Contents division -- which includes both its video games and amusement businesses -- showed sales were down 16% from ¥115.7 billion ($1.1 billion) to ¥97 billion ($938.6 million).
However, the division saw increases in operating and ordinary income, up 13% and 30% to ¥14.9 billion ($144.2 million) and ¥16.8 billion ($162.6 million) respectively.
This segment of the business fared well thanks to increased appetite for video games during the coronavirus pandemic and increased download sales thanks to "the advance of digitalisation."
Sega Sammy expects the games market to continue to thrive thanks to the arrival of Xbox Series X/S and PlayStation 5, as well as the increased possibilities afforded by cloud gaming and the spread of 5G infrastructure.
During the six months, the company sold over 19 million games -- up from 12 million during the first half of the previous fiscal year. This was driven by a mix of back catalogue sales and new titles like A Total War Saga: Troy.
These successes helped offset the sharp losses seen in the company's resorts business, as well as the slow recovery of its pachinko segment.
Sega Sammy notes the pachislot and pachinko industry has shown a "gradual recovery" since the state of emergency lifted in Japan, a measure introduced to prevent the spread of coronavirus.
However, with pachinko halls told to remove machines based on former standards, it will take time before their purchasing power recovers.
Despite these hits to the business, Sega Sammy has revised its full-year forecast and expects to see increased sales and decreased losses.
The company has lifted sales expectations from ¥277 billion ($2.68 billion) to ¥283 billion ($2.73 billion).
It also expects the operating income it forecast in August with its Q1 results to improve from a ¥15 billion ($145.2 million) loss to a ¥1.5 billion ($14.5 million) loss. Similarly, ordinary loss is revised from ¥20 billion ($193.6 million) to ¥5 billion ($48.3 million).
For the Entertainment Contents division, sales forecasts have been lifted from ¥214 billion ($2.07 billion) to ¥216 billion ($2.09 billion).
Operating income has been elevated from ¥9 billion ($87.1 million) to ¥21.5 billion ($208.1 million), with ordinary income raised from ¥11 billion ($106.4 million) to ¥24 billion ($232.3 million).
Sega Sammy gave several reasons for these revisions.
It has formed a structural reform committee to review its balance sheet and find ways to reduce costs. This is expected to raise income of ¥7.5 billion ($72.6 million) through the sales of investment securities and other factors.
Sega Sammy has already sold the majority of its shares in the Sega Entertainment amusements business to another company in Japan.
The call for 650 staff to voluntarily retire is expected to contribute a ¥34 billion ($329 million) extraordinary loss for the full year. The committee will also improve the amusement center operations area, which will boost the Entertainment Contents division.
Consumer demand for travel is recovering, which Sega Sammy believes will reduce the ordinary loss seen in its resorts division, and sales of pachinko machines are expected to remain steady.
The effect of all structural reform initiatives is expected to improve ordinary income for the next financial year, now predicted at ¥15 billion ($145.2 million).