Sea of Thieves Pirate's Life expansion spells record-breaking month for Rare
4.8 million players in June, creative director Mike Chapman calls it a "huge moment" for the game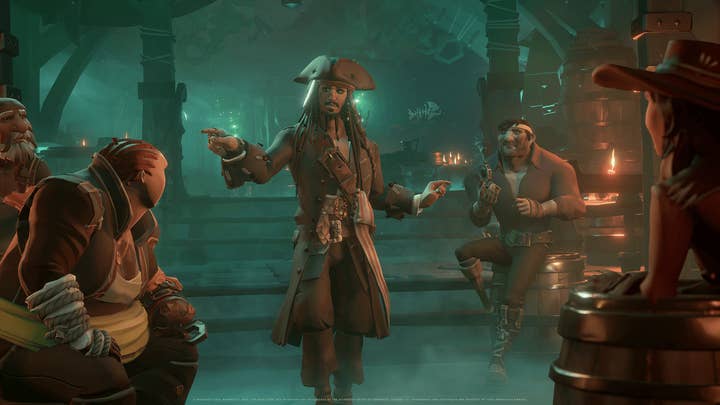 A recent Sea of Thieves update has driven record player numbers for developer Rare, with 4.8 million players logging in over the month of June.
The milestone was revealed by creative director Mike Chapman in a video update regarding the game's most recent expansion, A Pirate's Life, which centres around Disney's Pirates of the Caribbean franchise.
"It is a huge moment for Sea of Thieves and the team is buzzing with the impact of it," Chapman said. "We're more inspired, more passionate, more enthusiastic then ever to keep building out and enriching this experience."
The Pirate's Life update was unveiled at this year's E3 event during Microsoft's press conference, and launched on June 22.
Ahead of the expansion's launch, we spoke to Sea of Thieves' executive producer Joe Neate and lead designer Shelley Preston about the collaboration between Rare and Disney to bring the iconic pirate franchise to the game.