Scopely counts Double Fine among early partners
Mobile newtork also snares Big Cave, Rocket Jump, High Line and Zupcat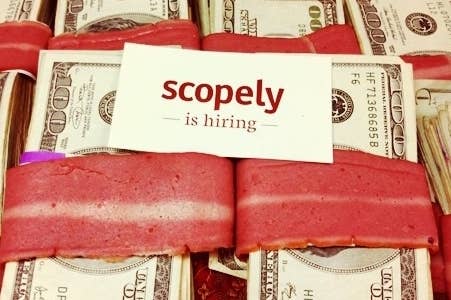 The start-up mobile gaming network Scopely has welcomed Double Fine Productions among its first wave of partners.
Scopely's aim is to create a network for independent mobile game developers that will give them collective strength against huge competitors like Zynga and EA. Big Cave Games, High Line Games, Rocket Jump Games and Zupcat Games will join Double Fine as the first partners to sign up for Scopely's services.
Those services include back-end infrastructure, marketing, analytics and, crucially, monetisation. In an interview with GamesBeat, Scopely's CEO Walter Driver claimed that it earns four to eight times more revenue on average from a non-paying user due to its strong relationships with brands.
"We're closer to a television network's relationship, with the companies creating the content for that network," he said. "We're a new kind of entertainment company."
Scopely raised $8.5 million in funding in September 2012. At present, it aims to release 6 to 12 games a year, keeping the emphasis firmly on quality.