SCEE funding Gamer Camp scholarships
Scholarships will be awarded by Evolution Studios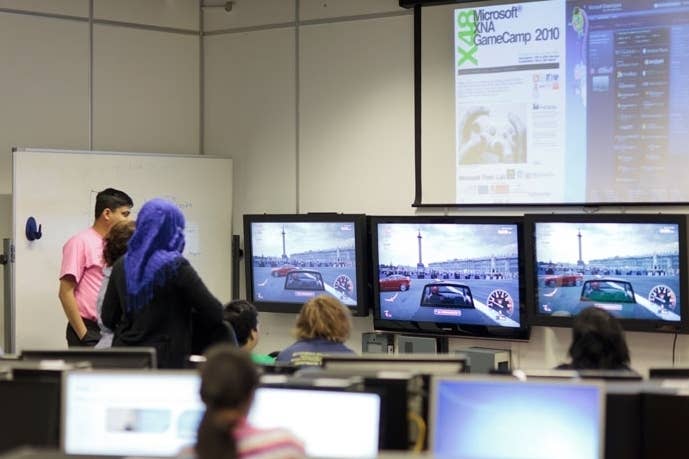 Sony Computer Entertainment Europe will offer four PlayStationFirst Scholarships to the best students at Gamer Camp's MA/MScs in Video Games Development and MSc Video Games Enterprise and Production.
"PlayStationFirst works in partnership with select universities in the UK and Europe as we see the development of new development talent in the UK crucial to the continued success of our European studios and the wider video games industry," said SCEE's head of academic development Dr. Maria Stukoff.
"Gamer Camp students get hands-on development studio experience using our professional PlayStation 3 development kits, it's these industry-specific abilities which makes the students job-ready for PlayStation studios and other game developers."
The Gamer Camp Masters degrees are run by Birmingham City University. Of the four PlayStationFirst Scholarships on offer two will fund the winner's courses in full, and two will cover half the course costs. The scholarships will be awarded by Evolution Studios, developers of MotorStorm and DriveClub.
"Being awarded the PlayStationFirst Scholarship jump-started my career in games development," said previous scholarship winner Simon Foster.
"Not only did the course give me the experience and portfolio that the games industry looks for, it provided abundant contact time with video games industry veterans and outstanding mentors."
Foster is now a character artist with Sega, and credits Birmingham City University's Gamer Camp with helping him secure the role, thanks to its strong industry links.
"Gamer Camp left me with a solid platform of skills, industry connections and experience which lead to fantastic opportunities working within indie studios and pitching mobile game products, ultimately enabling me to pursue my career as a character artist. Opportunities that without the support of the PlayStationFirst Scholarship I would have missed out on!"
Gamer Camp will also be attending Rezzed this weekend.