Rumour: Walmart eyeing GAME acquisition
Massive US retailer thought to be interested in specialist chain, claims report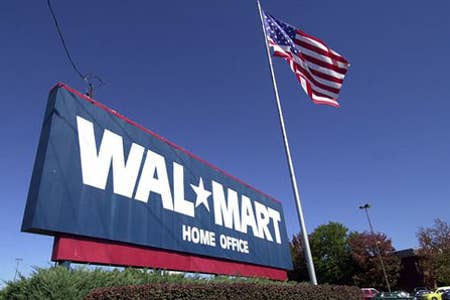 A report has surfaced which suggests that US retail behemoth Walmart may be interested in acquiring UK specialist retail chain the GAME Group.
A report from trade journal MCV states that the American company, which owns the ASDA supermarket chain in the UK, has already been in touch with GAME about a possible deal.
No source is provided for the story and GAME is refusing to comment on what it calls 'rumour and speculation'.
Ironically, Asda is one of the supermarkets which has been undercutting GAME's market position on major titles with cut-price deals. Walmart itself sells boxed games in the US, so the chain has a well established process of supply in place with distributors and publishers already.
With an annual turnover in excess of $422 billion last year, Walmart certainly has the financial clout to consider a buyout. With another likely candidate for a purchase, GameStop, waiting in the wings, perhaps Walmart's declaration could be the move which galvanises the decision making progress.
If they do intend to make a move before administrators move in, they had better hurry. A further report from MCV is also claiming that the chain is expected to go under on March 24, the day before the rent is due on many of the company's properties, if a buyer does not come forward.
Again, GAME has deferred comment.