Rockstar veteran Jeronimo Barrera joins Nimble Giant Entertainment
Barrera on returning to his roots in Argentina, and NGD Studios rebranding ahead of AAA push and global expansion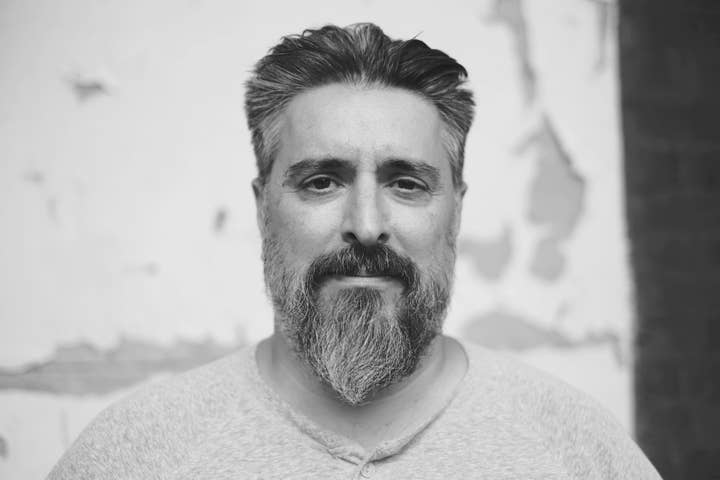 NGD Studios is taking a huge step towards recognition as a global, AAA developer with two striking announcements: the Argentine developer has rebranded as Nimble Giant Entertainment, and it will mark this evolution in both its identity and goals with the hiring of former Rockstar Games executive Jeronimo Barrera as its vice president of product development.
Barrera left Rockstar in December 2018, when production wrapped on Red Dead Redemption 2. His tenure at the company lasted for 20 years, during which time he worked on almost every game the company ever released, mostly in the role of VP of product development.
Barrera was one of the most influential people at perhaps the most successful game developer in the industry. In terms of a next step, his options may have been limited only by his imagination.
"We were already on the path to becoming a AAA developer. When this opportunity came up, we couldn't believe it"

Martin Cao
"It's been well over a year since I left, and the DICE conference [in 2019] was the first time I met Martin [Cao, CEO] and what was called the NGD Studios crew," Barrera says, speaking exclusively to GamesIndustry.biz about his new job. "I was at DICE, really not knowing what I was going to do -- whether I was going to build a team, or join one of the bigger publishers."
Leslie Benzies, another influential figure from Rockstar to depart in the last few years, opted to start his own studio with significant backing from Amazon. Barrera found his own next project in altogether more unlikely circumstances -- overhearing a conversation in distinctive Spanish at a Las Vegas video game conference.
"All of a sudden I heard these guys speaking," he says. "I went up to them and asked if they were from Argentina. They said yes. The Spanish they speak in Argentina is fairly obvious when you hear it. And I couldn't believe there was this cool game development scene down there.
"I was actually born in Argentina, and emigrated to the United States in the first grade -- around seven years-old. All of my family is down there. I travel there. I have strong connections to the country."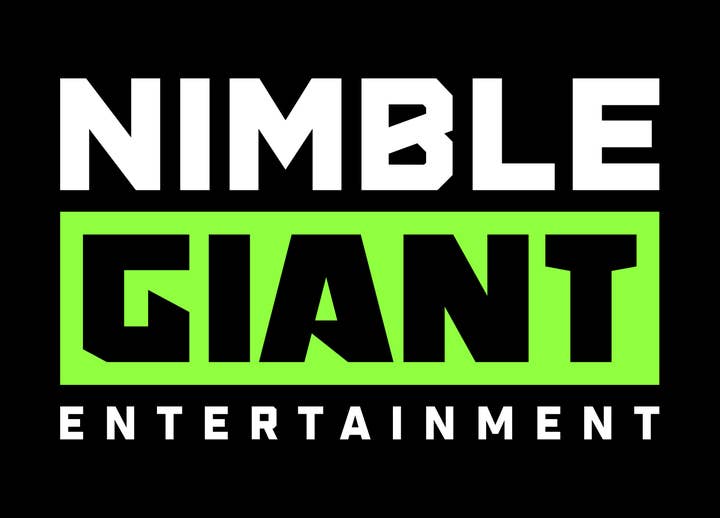 DICE was the start of a months-long process, with Cao and Barrera meeting a number of times in both Buenos Aires and the US while they worked out the new partnership. At the time of our conversation, Barrera had just returned home after spending almost the entire summer at Nimble Giant's offices, working with its teams and contributing to the various games it has in development.
"For us it was really a no-brainer," Cao adds. "We were already on the path to becoming a AAA developer, working with big publishers and big titles. When this opportunity came up, we couldn't believe it. The match was perfect."
In terms of his experience at Rockstar and how that will compare to the size, structure and culture of Nimble Giant, Barrera is unable to share many details -- citing NDAs signed when he left his former role. What he does say is that Nimble Giant's teams are working on the kind of "progressive, fun games" he hoped his next move would bring him closer to. He also highlights the importance of "nimble" in the company's new name.
"Now you can have a game touched by 50 people that looks like 200 people worked on it"

Jeronimo Barrera
"We can work fast, and we can actually focus in different ways," Barrera says, emphasising the importance of the sophisticated tools that are easily accessible to developers today. "Now you can have a game touched by 50 people that looks like 200 people worked on it."
For Cao, the new name is more than just cosmetic. It reflects his belief that the company is at a pivotal moment in its ambition to be a global, AAA developer; an ambition that was very much in mind when NGD acquired fellow Argentine developer Red Katana three years ago.
"We really thought about it," he says. "We definitely wanted to show the evolution of the studio, and having stronger branding will help us to achieve that. We're happy. We think it better represents where the studio is today, and where it wants to be in the future."
Of course, having Barrera onboard gives Nimble Giant even more confidence that it is poised to realise that ambition, and the former Rockstar exec's arrival will be the catalyst for a planned expansion into new territories. For now, Barrera will continue to travel to Buenos Aires regularly, but the company will soon expand with a US office. Once that's established, and if all goes according to plan, Nimble Giant will open more offices around the world.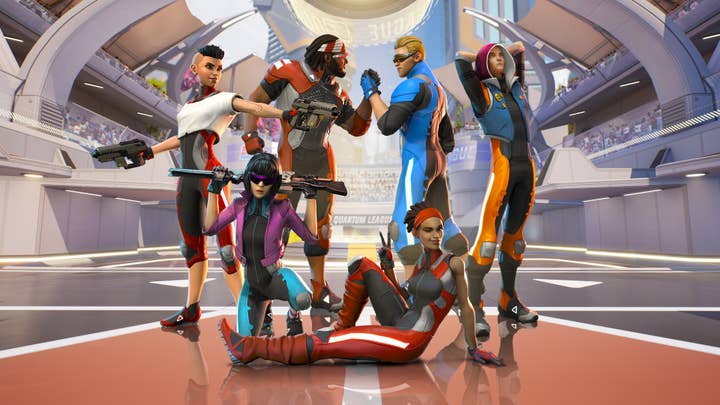 "Argentina is growing and it has world-class talent, but if you need an art director with AAA experience, that will probably be easier to find in the US," Cao saus. "That's why we want to be opening global studios, starting with one in the US -- to find that talent, and to leverage Jeronimo's experience and his contacts in the industry."
"We want to show the world that we have the talent, the capabilities of building these big frontline games in Buenos Aires"

Jeronimo Barrera
Nimble Giant will continue as a work-for-hire studio, actively seeking bigger and bigger projects now it has the benefit of Barrera's experience. But it is also creating its own IP -- such as the clever, time-based competitive shooter Quantum League -- and publishing promising games from other developers in Latin America, starting with Saibot Studios' gleefully retro Hellbound. Both games are due to launch next year, and Barrera hints that there are other exciting projects in development.
"Some of the work we're doing now -- on some titles that I don't think we're allowed to discuss yet -- we're working with the premier developers in the world, and we're keeping up or outpacing them," he says. "We're definitely evolving. It's the next phase for NGD -- now Nimble Giant -- which has been growing exponentially over the last few years. Our focus is now AAA."
While Nimble Giant's ambition is ultimately global, it's clear that Barrera draws no small amount of satisfaction at returning to his roots, and being a part of something that, if successful, would be a first not just for Argentina, but arguably for all of Latin America.
"We want to show the world that we have the talent, the capabilities of building these big frontline games in Buenos Aires," he says. "I think it doesn't really matter where you make games today, to be honest.
"There is a vibrant community of very skilled people that happen to be in Buenos Aires, who all grew up playing games... They grew up mostly on Western and European culture, in terms of movies and comic books and television and video games. It's this magical place that's been incubating for a long time, and now it's ready to step forward."