Rockstar responds to claims it abuses tax relief
But Grand Theft Auto developer makes no comment on reports it has not paid corporate tax in four years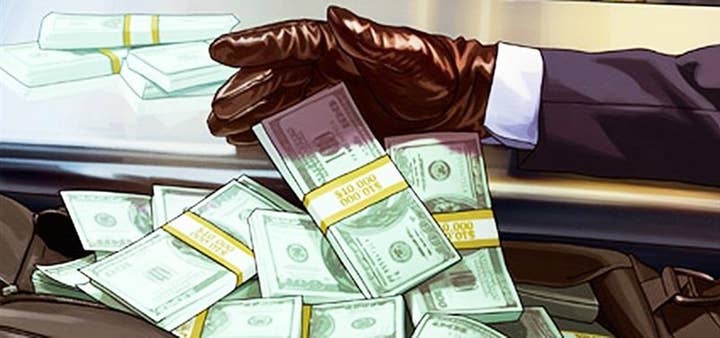 Rockstar Games has responded to claims that it is taking advantage of the UK's video games tax relief.
The claims emerged yesterday from a report by Taxwatch UK, and echoed much the same message the think tank released in July: that the largest claims for tax relief are by the GTA developer, albeit with updated figures.
Taxwatch UK reports Rockstar accounts for 37% of the total claims and received £37.6 million in 2019 alone. It further claims the company has received £80 million overall via the program and has not paid any corporate tax in the last four years.
The group added: "The evidence is now clear that there is an urgent case for reforming Video Games Tax Relief."
Rockstar has issued a statement to our sister site VG247, pointing towards the contributions it makes to the UK economy and the development landscape.
"The UK's program to support the growth of a broad range of creative industries through tax relief is a proven success," a spokesperson said. "The program has directly resulted in Rockstar Games significantly increasing its investment in the UK, creating well over 1,000 highly skilled and long-term jobs across London, Lincoln, Yorkshire and Scotland.
"This investment and the success of British video games supported by the program not only significantly contributes to the economy, and to UK tax receipts, but also helps solidify the UK's position at the forefront of video game development well into the future."
The statement does not, however, address the report that Rockstar is not paying corporate tax in the UK.
UKIE also released a statement disputing the notion of reforming video games tax relief and emphasising the benefits they offer to the industry. The trade body reports that for every £1 invested into games companies via the initiative results in £4 paying back into the economy.
It adds that tax relief "directly supports 4,320 high productivity full time jobs in games development roles -- nearly a third of our entire development workforce -- across the country."
Video games tax relief were introduced as a way for studios to reduce the monetary risk they take when developing a game in the UK, thereby encouraging more investment in the industry from both local and overseas companies.
If you would like to find out more, we have detailed guides in our newly-launched GamesIndustry.biz Academy. You can find the VGTR hub page here.