Rezzed Digital online event starts tomorrow
Three days of online content from Eurogamer, Outside Xbox, Rock Paper Shotgun and GamesIndustry.biz beings at 10am GMT tomorrow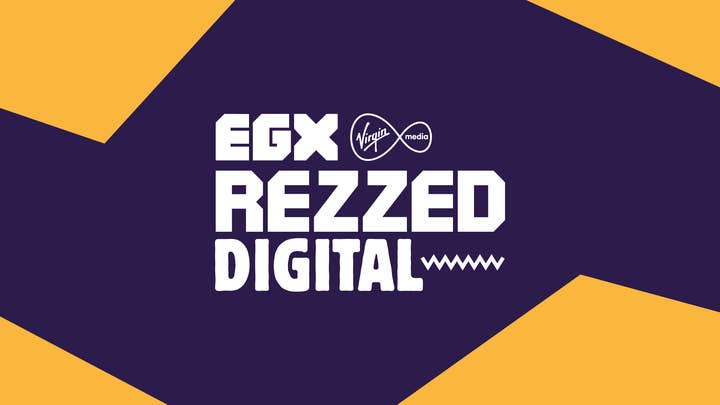 Gamer Network and ReedPOP will fill the gap left by the delayed EGX Rezzed with a new online event, Rezzed Digital.
Three days of online content will start at 10am tomorrow -- Thursday, March 26 -- featuring contributions from Rock Paper Shotgun, OutsideXbox, Dicebreaker, Jesse Cox, and GamesIndustry.biz.
That will include developer interviews, expert panels, live streamed Dungeons & Dragons sessions, and more. GamesIndustry.biz is also hosting a free networking event, Meet The Indies, which will connect developers with publishers, investors and service providers -- you can read more about that here.
"Rezzed Digital is our way of shining a light on and celebrating some of the incredible games and gaming content that was planned to be showcased this weekend at EGX Rezzed," said David Lilley, head of UK events at ReedPOP.
"We've worked with many friends and partners to bring together what we believe is a great line-up, and we welcome anyone who would like to join us over the next three days and enjoy a little taste of Rezzed from the comfort and safety of their homes."
The full schedule will be released via the EGX Twitter channel, which you can find here. The event will go live at 10am tomorrow on the official EGX Rezzed website.
However, we can confirm that GamesIndustry.biz will be hosting three sessions tomorrow, the first day of Rezzed Digital. We will also be announcing a brand new studio on Friday.
The first GamesIndustry.biz session, at 12pm, is "Becoming a Video Games Writer," in which Tomb Raider writer Rhianna Pratchett, Inkle co-founder Jon Ingold, Medicatonic's Ed Fear, and Failbetter Games' Olivia Wood will all give advice on breaking into the industry.
The second, at 1pm, will be a one-to-one interview between GamesIndustry.biz UK editor James Batchelor and Bithell Games founder Mike Bithell -- the discussion will take the question "Should You Go Indie Straight After Uni?" as its starting point.
The final session, at 3pm, will be a livestream of the GamesIndustry.biz Podcast, in which the editorial team will tackle questions posed by our audience. If you want to submit a question, leave one in the comments, or as a response to this tweet.
EGX Rezzed 2020 is now scheduled for July 2 to 4, 2020.