Renegade Kid calls it quits
Mutant Mudds studio dissolved as co-founders split to start their own new companies: Atooi and Infitizmo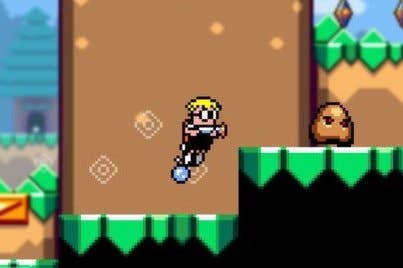 After almost a decade of development, Renegade Kid is done. In a post on its official website today, the Austin-based company announced that co-founders Jools Watsham and Gregg Hargrove would be going their separate ways.
"With their friendship and respect for each other still very much intact, Watsham and Hargrove will continue developing videogames under the names of their new companies: Atooi and Infitizmo," the company said.
The two new studios are splitting Renegade Kid's intellectual properties between them. 2D games like the Mutant Mudds series, Xeodrifter, and Treasurenauts will go with Watsham to Atooi, while Hargrove and Infitizmo will retain rights to 3D franchises like Dementium and Moon Chronicles.
As might be guessed by the series it wound up with, Atooi will focus on "retro-inspired games." Watsham actually founded it last year with a focus on mobile games. Its first title, Totes the Goat, is an iPhone game mixing Q-bert-inspired gameplay with Crossy Road-like visuals.
Infitizmo, on the other hand, describes itself as a multimedia company that "blends interactive gaming, music, and web-based storytelling to create a fun and multifaceted entertainment experience."