Reboot Develop details biggest ever show for 2017
15% discount on tickets for GI readers until January 27
Reboot Develop, which takes place at the Dubrovnik Sheraton from April 20-22, has announced details for the 2017 show, with more speakers, attendees and business opportunities than ever before, all in a brand new beach-side location.
With over 110 speakers from across the globe in every discipline the industry has to offer, Reboot Develop has rapidly built a reputation as one of the year's top end events. This year, Reboot regulars like Mike Bithell, Cliff Blezinksi, Rami Ismail, Chris Avellone, Patrice Desilets and Charles Cecil are joined by first time speakers Agostino Simonetta, Chet Faliszek, David Eddings, Dan Gray, Jonathan Blow, Tim Cain, Kiki Wolfkill, Koji Igarashi and SUDA 51, with many more still to be announced.
In addition, this year's show will feature bigger B2B and indie expos, as well as a larger publisher pitching session. The annual indie awards sessions has also been extended, too, with even more chances to celebrate the smaller teams pushing the industry's creative boundaries. In that spirit, the organisers have also introduced indie ticket and accommodation packages, which include two tickets and a reserved indie exhibition space. At the other end of the scale, a limited number of VIP packages are available, including off-site VIP events such as an amazing Game of Thrones city tour, a deluxe VIP luncheon and other surprises. Details of all special ticket packages are available here.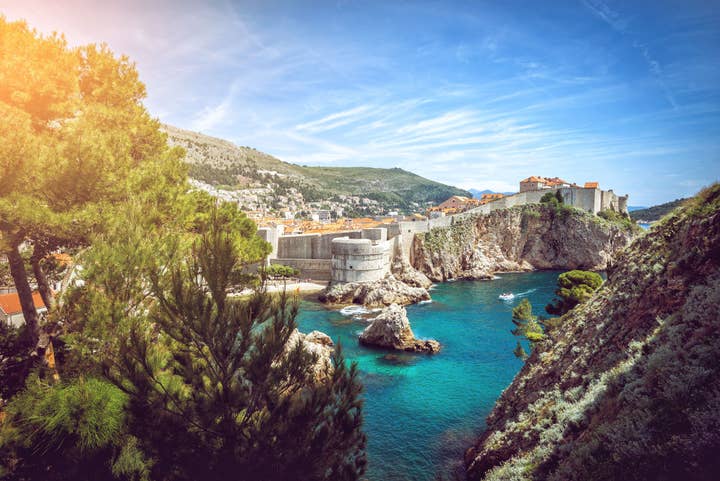 "We are continuing to position Reboot Develop as the prime European games industry conference while striving for absolutely best speaker lineup on the European conference calendar," said event director and MD Damir Durovic. "This year we have more then 110 speakers from key worldwide games industries, including top up and coming talent and industry legends on both development and executive sides. It's going to be the biggest and most exciting show yet, reflecting a local industry which is growing by an incredible 50% a year, with around 4000 people employed by the region's gaming companies. We can't wait to see you there."
GamesIndustry.biz has partnered with the Croatian show for the last two years, but in 2017 we'll be building on that relationship by presenting more talks and panels, better editorial coverage of the show and an exclusive VIP drinks mixer during the event. To celebrate that growing relationship, we're delighted to be able to offer an incredible 15% discount on the standard ticket price, available until January 27. Simply enter the discount code REBOOT2017GIBIZ at checkout.
GamesIndustry is a media partner of Reboot Develop. Travel and accommodation for our journalists at the event will be covered by the show organisers.