Quantum Break pushed to 2016
Remedy's original Xbox One title slips to next year as console-exclusive delay trend hits Microsoft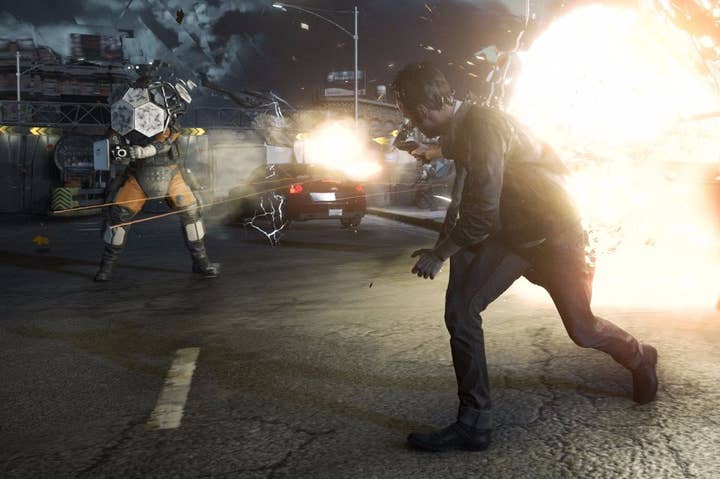 When Microsoft announced an October 27 release date for Halo 5: Guardians earlier this week, part of the news was that Microsoft avoided contributing to the trend of high-profile console-exclusives that slipped out of this year and into 2016. That distinction would only last for a few more days, as today Microsoft Studios announced that the Xbox One-exclusive Quantum Break would not be meeting its previously announced 2015 launch window.
Sam Lake, creative director at Quantum Break developer Remedy Entertainment, said the extra time would be used to polish and fine tune the game. Meanwhile, Microsoft Studios head of publishing Shannon Loftis stressed that Microsoft still had plenty of big names left in its Xbox One lineup for this year.
"We've got the strongest games lineup in Xbox history right now, with 2015 blockbuster exclusives like Halo 5: Guardians, Rise of the Tomb Raider, Fable Legends, and Forza Motorsport 6, and more we'll announce in the coming months," Loftis said. "With so many games launching this year, moving Quantum Break to 2016 extends our incredible portfolio into next year with a monster new IP."
With that lineup, the Xbox One may have an edge on the console competition heading into the holiday season. Last month, Sony delayed what was shaping up to be the biggest holiday title in the PS4 lineup, Uncharted 4: A Thief's End. That was followed by Nintendo scratching The Legend of Zelda from its Wii U holiday slate last week, instead planning to have the next adventure of Link ready in 2016.