PS4, Xbox One seeing much higher digital download attach rates
Consumer Electronics Association (CEA) says that the new consoles are "driving gaming sales and enthusiasm across the board"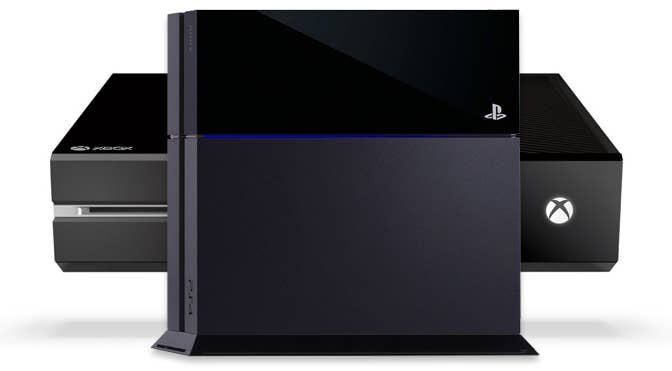 With E3 coming to a close, the industry has seen the majority of the products that major publishers and platform holders expect to drive the market for the rest of this year. The good news, according to the CEA, is that the new consoles are resulting in renewed enthusiasm in the business. CEA said that wholesale revenue is predicted to reach $5.2 billion in 2014, an increase of 85 percent over 2013, and CEA is predicting an additional 12 percent growth for 2015.
Unsurprisingly, digital is really taking hold. The digital download attachment rates are up considerably on PS4 and Xbox One compared to their predecessors. CEA noted that the PS4 digital download attachment rate is 57 percent of physical discs (compared to 42 percent for PS3) and for Xbox One it is up to 62 percent (compared to 37 percent for Xbox 360).
That being said, brick-and-mortar is still in the driver's seat for now. CEA found that 36 percent of consumers prefer to shop for video games at mass merchants, 32 percent prefer general or specialty electronics stores, and 31 percent prefer to shop for games online.
And while some in the business have talked up mobile as a threat to the console marketplace, the consoles are still the primary devices gamers use. CEA said that 12 percent of consumers said their primary gaming device is a smartphone, and 9 percent said tablet, while Xbox 360 stood at 16 percent, PS3 at 12 percent and Wii was at 10 percent. These numbers are likely to change soon as the new consoles gain a better installed base. CEA noted that PS4 and Xbox One are now owned by 11 percent and 8 percent, respectively, of online consumers.
"The gaming industry has been abuzz for months with sizzling sales figures for the eighth-generation consoles, as well as record-breaking releases of games," said Kevin Tillmann, senior research analyst, CEA. "Rather than simply competing with one another, the eighth-generation consoles are driving gaming sales and enthusiasm across the board. The industry remains a two-headed beast - comprised of traditional game consoles and portable connected devices like smartphones and tablets - but it is certainly stronger than ever."