PS4, Xbox One doubling last gen sales - NPD Canada
Hardware and software revenues surge over first eight months, but "lack of truly compelling content" hurts tie ratios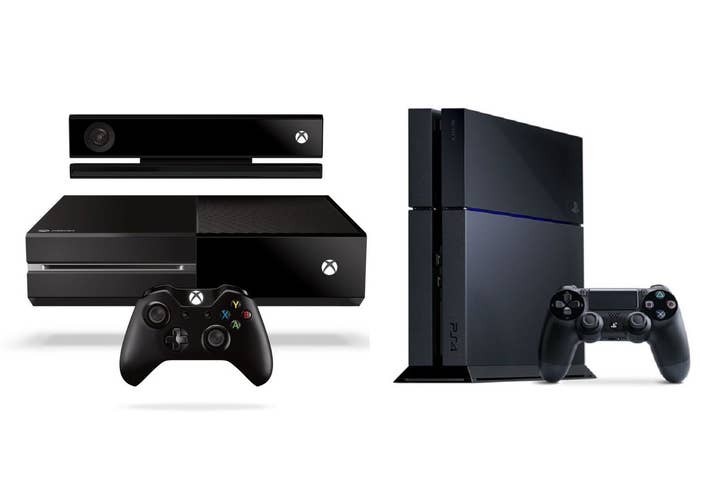 The PlayStation 4 and Xbox One launches were gangbusters from a hardware standpoint in Canada, but not quite as impressive on the software side of things. That's according to NPD Canada director of technology and entertainment Darrel Ryce, who assessed the systems' launch performances in a post on the NPD blog.
Eight months out from the launches, Ryce said "console sales in Canada have never been stronger." The PS4 and Xbox One systems outsold their predecessors by 127 percent, and software sales similarly doubled over previous launches, up 102 percent overall. Accessory sales were also up, although by a more modest 29 percent.
The downside to those numbers is that the growth in software hasn't kept up with the surge in hardware, which means the ratio of games sold per console has decreased. Ryce said Canadians have purchased approximately three games per Xbox One or PS4 sold, down about 11 percent from the numbers the PlayStation 3 and Xbox 360 managed in their launch periods. Ryce acknowledged that digital content is growing in importance, but said "the lack of truly compelling content at this time in either digital or physical format is what's at play." Ryce expects that situation to have sorted itself out by the holidays, as the first big wave of anticipated post-launch titles hit shelves.
"There remains more opportunity for this market, and with the announced titles planned for release over the next six months, it seems likely that the market will build off this early growth momentum," Ryce said. "There are potential areas of growth, including increasing the tie ratio between games and consoles, which will improve as platform libraries (games) grow, and accessory sales, which will depend on a myriad of factors, including the continued push towards new market opportunities (e.g., toy-based games). "