PS4 Pro: Boom or Bust?
What does the fragmentation of the console business mean for developers?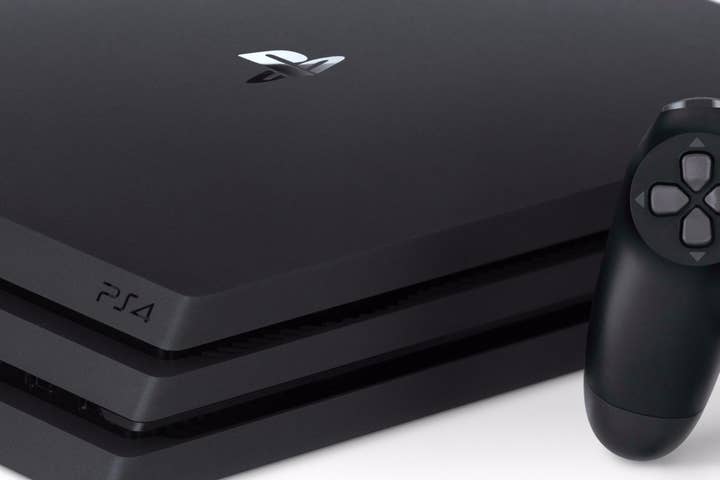 Sony's latest console, the PS4 Pro, is the firm's first 4K console, and it obliterates the traditional console life-cycle - a big move as the market moves away from that familiar structure.
The new console is a turbo-charged version of the PS4, which means it plays all existing titles while giving graphical boosts to both old and new games and outputting at 4K.
Look past the hype, and the PS4 Pro looks like a mixed bag - there are opportunities, but vast complications. We examine the implications for developers, and wonder whether the PS4 Pro can continue Sony's console dominance.
The PS4 Pro Explained
The new console enhances the existing AMD Jaguar CPU, but the biggest change is to the the AMD Radeon GPU. That chip now wields 4.2 TFLOPs of power - a huge boost over the 1.84 TFLOPs of the original.
The revised GPU uses the Polaris architecture, and is based on the desktop RX 480. That card is a great GPU, but it's not capable of handling intense, triple-A games at 4K - and that's true even with the PS4 Pro's custom tweaks.
The architectural limits of the GPU makes the PS4 Pro's status as a 4K console a little tricky.
Games will output at 3,840 x 2,160, but most won't run natively - games will be rendered at lesser resolutions, then upscaled. Sony includes an in-built "checkerboard" upscaling method that works well, but there's no guarantee that developers will use this - and so no guarantee of a standardised, effective upscaling technique on the new console. Some games will look barely different from native 4K, but some might look barely different to 1080p.
The PS4 Pro doesn't just offer a resolution boost. The Pro will run games at smoother, higher framerates, and developers can deploy additional graphical affects - sharper textures, more objects, dense particle effects and improved lighting all feature.
The extra horsepower means Sony can use HDR, too. High Dynamic Range technology serves up a wider range of colours and higher contrast ratios, which means more vivid, detailed games. It makes a huge impact, but this feature also comes with its own issues: you'll need a compatible TV to run those games.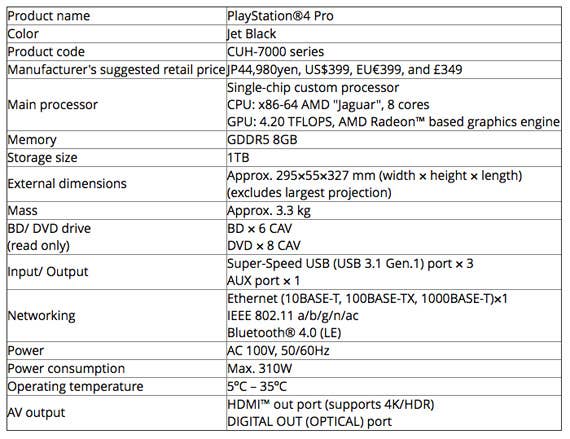 The PS4 Pro doesn't just make new games better - existing games will be improved with patches, although Sony has confirmed that third-party developers may charge for these updates.
There's yet another thing to bear in mind: whether a game is displayed on a 1080p or a 4K screen. Sony says every PS4 game will play at 1080p on the Pro, but it's also confirmed that games will offer different enhancements depending on their output resolution - an inevitable result when loftier resolutions make more demands on GPU hardware and when only certain TVs support 4K and HDR.
The Last of Us Remastered, for instance, is a rare title that runs at native 4K on the PS4 Pro - but only at 30fps. To get 60fps, the resolution has to be dropped. The Witness renders at around 1440p and upscales to 4K to maintain a 60fps frame-rate, but running at 1080p sees improvements to anti-aliasing too, and Middle Earth: Shadow of Mordor provides super-sampled anti-aliasing at 1080p.
Sony also showed off Spider-Man, For Honor and Deus Ex: Mankind Divided at its launch event, but didn't confirm that the games were running at native 4K - just outputting to a 4K display.
The PS4 Pro doesn't have a 4K Blu-ray drive because Sony reckons people stream more these days, and it's not going to have any exclusive games - the latter is certainly a smart move. The Pro will cost £349 for a 1TB model.
What About the Rest?
The PS4 Pro isn't the only Sony console that's getting an upgrade. The PS4 and PS4 Slim will both receive firmware updates that enable HDR support, which will provide a significant visual boost without taxing the lesser hardware in those older systems.
However, HDR on the vanilla PS4 won't be a dramatic leap forward like it is on the PS4 Pro, largely because the older consoles output at lower resolutions - so there just aren't as many pixels to show off HDR's improvements.
Microsoft's Project Scorpio will arrive later and with a higher price than the PS4 Pro, but it justifies the added cost with 6 TFLOPs of GPU power and support for 4K Blu-ray. That makes the Scorpio better for media, and it also means that Microsoft's console will have a better chance at running games at native 4K. Existing Xbox One games will have performance improvements, too.
Then there's the Xbox One S. Released in August, this console supports 4K Blu-Ray and HDR in games, and games can also be upscaled to 4K.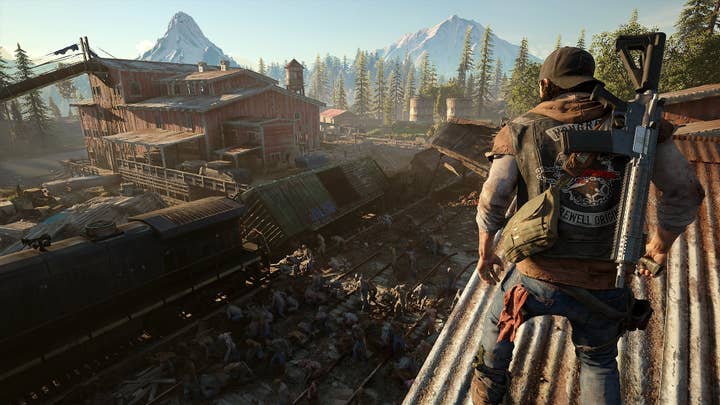 Development in the PS4 Pro Era
The PS4 Pro offers ample opportunity to developers. The extra graphics horsepower means games can run at higher resolutions, and developers will be able to deploy more visual detail and depth than on any console before.
It's not certain if many games will run at native 4K, but it is certain that the PS4 Pro will provide a gigantic leap forward.
The burgeoning PC game scene could lend a hand, too. Many of the graphics improvements available will already be familiar to PC gamers, and studios that already work on comprehensive PC ports will surely find it easier to transition to the PS4 Pro.
There's opportunity here, but the PS4 Pro is a big gamble for Sony - and for developers - because the new hardware represents a break from the traditional console life cycle.
We're used to consoles being replaced by smaller, cheaper versions, but this is a rare occasion when a console has been joined by a beefier version in the middle of its lifespan.
Developers usually become familiar with a console over its lifespan, optimising code to produce progressively better games, but that's not the case here.
We're half-way through a generation, but developers will now need to become familiar with a new machine, learning its foibles to get the most out of the new hardware. To do that while still developing for the PS4 is a tall order - and to do that while maintaining quality across the two different systems could prove insurmountable.
"It won't help anyone if a game is lazily upgraded to the PS4 Pro, but it's conceivable given the extra workload. There's also the issue of resources: the added concentration on graphics could see other development areas suffer"
Development decisions for PS4 Pro games could make it harder to scale back to the regular PS4: it's easy if a title's Pro incarnation involves a higher resolution and a better framerate, but it's harder if the Pro title is littered with improvements that the base console can't handle.
And what about games already being developed for PS4? It won't help anyone if a game is lazily upgraded to the PS4 Pro, but it's conceivable given the extra workload. There's also the issue of resources: the added concentration on graphics could see other development areas suffer, with the meat of the game falling behind in order to give the title a little extra pizazz.
The best case scenario is that large studios will have known about the PS4 Pro for a while, and will have had time to prepare - but, even then, the new console's challenges are numerous.
Consumers, Marketing and the new Console Landscape
The PS4 Pro doesn't just make life more complex for developers - it could hinder consumers and marketing departments, too.
The Pro's visual improvements could be difficult to sell given the methods used to consume gaming news and reviews. Twitch streams and YouTube videos don't have the fidelity to show off subtle graphical improvements let alone the transition to 4K, and it's going to be near-impossible on smartphones, too.
Desktop PCs and laptops are better, but it's still going to be challenging, especially with video - you'll need a great web connection to run a 4K trailer or comparison video.
At best, these formats will only show off some improvements that PS4 Pro can offer - and that's no way to convince customers to shell out.
The two-tier Playstation landscape means that many consumers will inevitably be left behind as early adopters upgrade to the PS4 Pro.
There are pitfalls if the PS4 Pro sells in big numbers - and obvious issues if it doesn't. A successful launch could see poorer games released for the vanilla PS4 as developers put more resource towards their Pro versions, which is no good for Sony's original console and for the goodwill of its gamers.
Conversely, a weak Pro launch means there's little incentive for developers to spend time and money upgrading games - or even releasing Pro versions at all. It's a chicken-and-egg scenario: customers won't buy without a hefty slate of Pro-enabled games, but a poor customer base means those games just won't appear.
"No matter how the launch goes, it leads to a fragmented market - and that's already a thorny issue on other gaming platforms"
No matter how the launch goes, it leads to a fragmented market - and that's already a thorny issue on other gaming platforms like PC and Android.
There's no question that the PS4 Pro will make games look far better - but there are dozens of questions around every aspect of Sony's new console.
The PS4 Pro isn't a pure 4K machine, no matter what the hype says. The number of native 4K games will almost certainly be dwarfed by titles that only run at 4,096 x 2,160 because of upscaling.
HDR will offer a huge leap forward, but there's so much confusion elsewhere. The different enhancements for 1080p and 4K will need to be explained clearly, and there's been little clarification about updates coming to existing games.
Then there's the small matter of 4K TVs: if you don't have one already, you'll need one to make the most of the PS4 Pro, and they're not exactly cheap.
Sony's new console sees the firm staying at the forefront of gaming technology, and that's no bad thing. We've no doubt that higher resolutions, better framerates, improved graphics and proper HDR will make games look vastly better, and delivering a 4K experience - or a near-4K experience - for £349 is an impressive achievement. But...to get to this point, Sony has made everything more complicated. Development will be harder and more expensive, consumers will be confused, and the PS4 Pro will be a tough sell. The Pro changes the console game, but I'm not sure if the world is ready.