PS4 price drops to $249 for a limited time
Sony introduces a new gold-colored PS4 in America while Europe also gets one in silver
For its "Days of Play" campaign with "9 Days of Epic Deals," which overlaps E3 and runs from June 9-17, Sony has lowered the price on a special gold-colored PS4 in the US. The slim PS4 system comes with 1TB of HDD storage and will sell for "a limited-time promotional price" of $249.99 USD / $329.99 CAD.
Meanwhile, in Europe, both the gold and a silver option are being made available, but the European edition comes with less storage at just 500GB, and consumers will have to wait until June 28 (Sony said pricing should be checked at local European retailers). The DualShock 4 controllers will, of course, match the respective color schemes.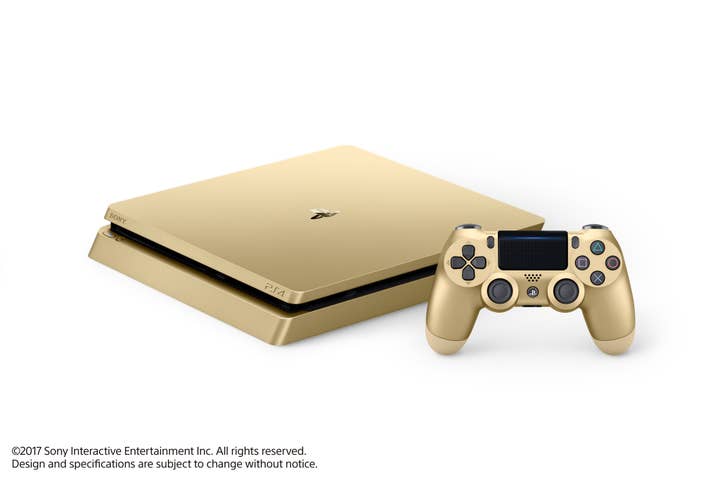 While Sony has stressed that the new price is temporary, we wouldn't be surprised if the PS4 did receive a permanent price cut in the near future or if that announcement came at Sony's E3 press conference next week. With attention being heaped upon Nintendo for Switch and a spotlight shining on Microsoft for Project Scorpio, one of the best ways to draw consumer attention back to PlayStation is with a boatload of great games and a new, low price. Sony's media briefing takes place on Monday, June 12 at 6PM Pacific time. GamesIndustry.biz will be reporting from Los Angeles on all the E3 happenings next week.