PS4 gets iOS and Android app
PlayStation App to launch in advance of new console, giving Sony its own take on second-screen gaming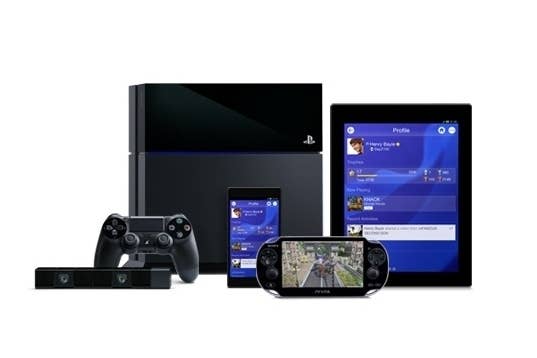 Before Sony rolls out its next-generation console, it will introduce its next-generation mobile and tablet app. The company today confirmed the free PlayStation App will launch November 13 in North America, and November 22 in Europe.
The big draw of the iOS and Android app is that it will enable smartphones and tablets to be used for second-screen gaming with PS4 titles. One example given by the company is in The Playroom, which will come pre-installed on PS4 system. In that title, players will be able to draw images on their mobile devices and have them appear as 3D objects within the game world. The app will also let players watch their friends playing games, so long as the friend has uploaded video or chosen to live-stream the session.
Naturally, the app will also be tied into the system's social functions, allowing players to message their friends, look at their trophy collections, or purchase new games and DLC (but not video content) on the go. It will also serve as a basic remote control for the system, letting users switch the system into and out of standby mode, or (presumably) controlling media playback.