Prototype 2 attacks the top of the charts
While Mind Candy's Moshi Monsters: Moshling Zoo breaks records on the Nintendo DS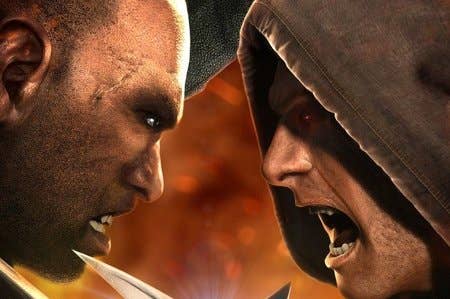 Prototype 2 might have been the only new release to make it in to the UK top 40 this week, but it made it count by going straight to number 1.
The debut knocked last week's top title, The Witcher 2: Assassins of Kings, down to number 6, but couldn't shake FIFA Street from 2 or FIFA 12 from 3.
Moshi Monsters: Moshling Zoo also gets an honourable mention for becoming a record breaker this week, with its 15 weeks at the top of the Nintendo DS chart making it the longest running number 1 on the format. The previous record holder was Dr Kawashima's Brain Training.
"This is the first video game we've ever published at Mind Candy so we're delighted and amazed by how well it has done. We're lucky to have such a passionate fanbase of Moshi players" said Michael Acton Smith, Mind Candy CEO.
All chart data is courtesy of GfK Chart-Track.
| Last Week | This Week | Title |
| --- | --- | --- |
| New entry | 1 | Prototype 2 |
| 2 | 2 | FIFA Street |
| 3 | 3 | FIFA 12 |
| 5 | 4 | Mass Effect 3 |
| 4 | 5 | Kinect Star Wars |
| 1 | 6 | The Witcher 2: Assassins of Kings: Enhanced Edition |
| 6 | 7 | Tiger Woods PGA Tour 13 |
| 7 | 8 | Battlefield 3 |
| 9 | 9 | Mario & Sonic London 2012 Olympic Games |
| 12 | 10 | Saints Row: The Third |
| 14 | 11 | Batman: Arkham City |
| 13 | 12 | Skylanders: Spyro's Adventure |
| 8 | 13 | The Elder Scrolls V: Skyrim |
| 10 | 14 | Call Of Duty: Modern Warfare 3 |
| 11 | 15 | SSX |
| 15 | 16 | Moshi Monsters: Moshling Zoo |
| Re-entry | 17 | UFC Undisputed 3 |
| 17 | 18 | Just Dance 3 |
| Re-entry | 19 | Uncharted 3: Drake's Deception |
| Re-entry | 20 | F1 2011 |