Online publishers cautious of Google's social game plan
PopCap, PlayFirst and Monumental execs discuss whether Google can take down Facebook
Senior industry figures have commented on Google's still-mysterious plans for a gaming-centric social network, and whether it can compete with Facebook or not.
In Cologne last week, Google confirmed that the upcoming Chrome Web Store (a browser-based analogue to Apple's App store) was a "separate thing" to the search giant's much-rumoured social gaming service.
While the company has yet to release details, the titles 'Google Games' and 'Google Me' have been flung about, a 2010 launch has been rumoured, industry deep-throats have suggested a round of high-profile acquisitions and partnerships may be looming, and $100 million was reportedly poured into FarmVille creator Zynga.
So just what is brewing in Santa Clara? At this year's GDC Europe and GamesCom, GamesIndustry.biz asked a number of senior online, casual and social developers as to whether Google could seriously rival Facebook.
"I know Google are doing some sort of social network," said PopCap CCO Jason Kapalka. "I like Google and frankly I kind of hope they succeed. But their track record for social stuff like Buzz and Wave and Lively isn't so great. So the track record for social and games, the two things they're trying to do right now, they don't have a genetic background.
"That said, they didn't have one for phones either, and Android seems to be working out pretty good. I certainly wouldn't count them out. I would say that if you're going to take on Facebook right now you've got a pretty uphill battle. But if anyone can do it, might it be Google? Yeah, I think so."
Kapalka also felt Facebook's current dominance of social gaming was not necessarily sustainable. "Facebook can't go that much faster, they're only going to tighten up their restrictions, and sooner or later they will raise their rates, margins will get increasingly tough."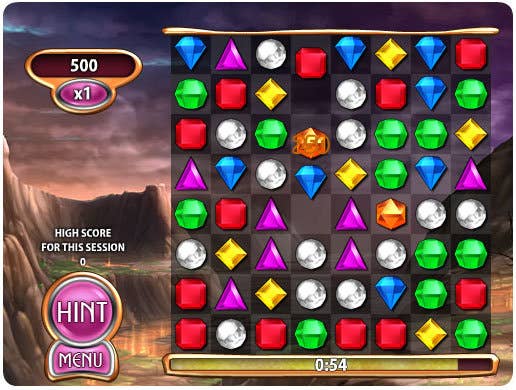 PlayFirst boss Mari Baker was similarly aware that Google had something in the pipeline, but was concerned that the company was trying too many things at once. "I'm a little bit confused on how Google are going to align the Chrome, Android and the new… Well, I don't know if they're going to do it on Orkut or whatever they're doing with social games, but how they're going to align all those."
Baker confirmed that PlayFirst, creator of the Diner Dash series, had attended the private Google games summit earlier in the August, but claimed it had not, as rumoured, focused on plans for a new social network. "It was very mobile-orientated, it doesn't sound like they're really cohered their strategy across the three different platforms."
She also felt that Google wasn't well-placed to support developers for whatever the project may be. "They need an uber-gaming tsar sort of thing to keep it rational. Google is all about publishing documents, making online self-service, so it'll be really interesting to see what they do to help and support developers."
Mike Cox, business development director at online, social and middleware studio Monumental Games, felt that, whatever Google's plan was, it would be good for the industry. "I hope by investing significantly with the products they're working on that the quality bar will move up. I'm absorbed by some of the game mechanics of online games but disappointed by the visuals and end quality of what I'm playing. The sooner that improves the better.
Cox felt that Monumental's upcoming rival to the Unity engine for browser games could contribute to such progress.
"A lot of online games, certainly in the social space, suffer from not having significant investment in them, and I hope with Google coming in we will all be able to push that investment up and so the quality improves. It can be a very good thing."
With Chrome Web Store slated for an October launch, the next phase in Google's invasion of gaming may not be revealed for some time.
"Don't believe everything you read," Google's developer advocate for games Mark DeLoura told GamesIndustry.biz in Cologne last week. But was he denying the network, the acquisitions or whether it all even focuses on gaming after all?