PlayStation Plus has become a "nice weapon in our arsenal" says Sony
PS Plus is "contributing in a big way" to PSN sales, Sony informs us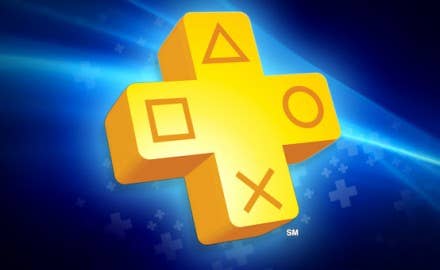 Sony's online efforts have come a long way in the last six years, and while some would argue that Xbox Live is still superior, one unique differentiator for PlayStation Network is its PlayStation Plus offering. In fact, one industry veteran close to Sony told us recently that Sony has "drastically undersold" the value of PlayStation Plus. Sony appears eager to change that, if you ask John Koller, VP of PlayStation Home and Handheld Consoles.
Koller, who also oversees all PlayStation brand marketing, told GamesIndustry International that PlayStation Plus has seen a big rise in interest and that Sony is going to put some significant weight behind marketing the program from here on out.
"PlayStation Plus is fantastic. This is going to be a significant part of our marketing efforts over the next 6, 12, 24 months. This is a big part of what we do. The amount of value that you get from PlayStation Plus is significant. Since E3, we've seen a significant rise in PlayStation Plus adoption and we'll be utilizing this," Koller said.
"This is a nice weapon in our arsenal that we'll be utilizing and it's just a great value for a consumer that's coming in. If you look at a consumer that's coming in in year 6 or year 7...you could call them a later adopter and giving them an instant game collection, which is what PlayStation Plus provides, has really proven to be successful. So this is going to be a very important part of what we do here over the next few months. You'll see it at holiday. You'll see it even beyond that with various integrations into our ecosystem."
PlayStation Plus is offered for either 3 months at $17.99 or a full year for $49.99. Subscribers gain access to a wide variety of games, early access to demos and betas, discounts on PSN content, 1GB of cloud storage for game saves, and 1-hour trials of full games for select titles. It's an interesting idea, and it's certainly helping to communicate the value of digital to gamers.
"Some of PlayStation Plus' benefit is getting consumers more comfortable with digital content who may not be. Obviously, there's the current PlayStation 3 consumer who tends to be fairly comfortable with digital and we have a great DLC sales and full game downloads and those types of things. But the new consumers who are coming in in particular, which is what I'm looking at here, if we can introduce them to PlayStation Plus and this instant game collection idea, you're bringing them into a world that may be a bit foreign to them if they don't own a system this current cycle. So that comfort level is important to us, it's important to publishers, it's important I think to most people in this industry that we get them comfortable with digital content," added Koller.
So far, so good for Plus. While Sony Computer Entertainment America couldn't share exact figures on the number of Plus subscribers, a spokesperson did tell us that customer satisfaction rates are at the highest ever at 97 percent while renewal intent rate is at 93 percent. "The success of PS Plus is contributing in a big way to driving overall PSN sales, as our last quarter was the biggest in terms of transactional sales in PSN's six-year history," she noted. "The immediate consumer reaction was completely off the charts, and membership sales more than doubled during the week of E3."
We'll be bringing you our full interview with John Koller tomorrow. We talked about Sony's holiday positioning for PS3 and Vita, price cuts, the competition, and much more.