Plants vs Zombies 2 downloads have already exceeded original
PvZ2 is at nearly 25 million downloads, which is more than the total lifetime downloads for the original PvZ game, EA said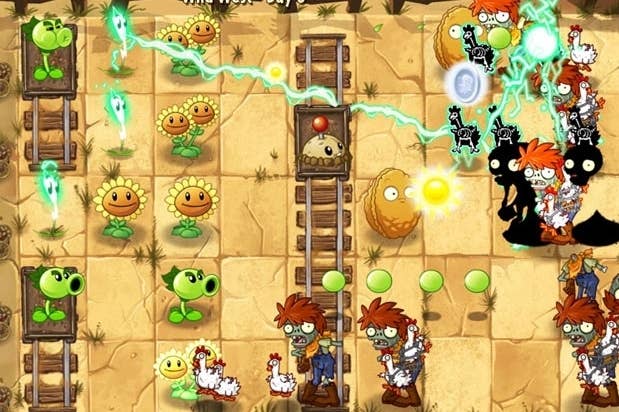 Electronic Arts today announced on its official blog (along with a pretty infographic) that Plants vs. Zombies 2 has almost reached a total of 25 million downloads since its release, which gives it a greater downloads total than the original PvZ's lifetime figures.
It was only 10 days ago that EA announced 16 million downloads for the free-to-play title, dubbing it the "most successful game launch" in EA history.
Plants vs. Zombies 2 is currently an iOS exclusive (coming to other platforms later this year), and it serves as the latest example of EA's App Store dominance. EA was the number one global publisher in the iOS game market in the June quarter - The Simpsons: Tapped Out recorded its highest revenue quarter since launching in August 2012, while Real Racing 3 surpassed 45 million downloads.