Plants vs. Zombies 2 downloaded 16 million times
Popcap's free-to-play iOS-exclusive sequel dubbed "most successful mobile game launch" in EA history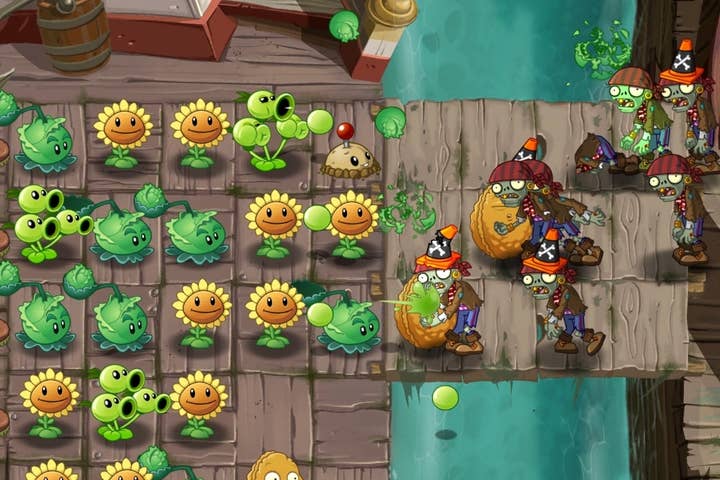 Plants vs. Zombies 2 didn't take long to make an impact. The game launched for iOS platforms last Thursday, and Electronic Arts today announced that the free-to-play game has since been downloaded more than 16 million times.
EA dubbed it "the most successful mobile game launch" in the company's history, topping App Store charts in 137 countries around the world. Plants vs. Zombies 2's day-one download total nearly doubled EA's previous record, the publisher said.
People aren't just downloading the game; they're also spending a considerable amount of time with the mobile title. EA said players have logged more than 25 million hours with the game, meaning the average download has been played for more than an hour and a half already.
Plants vs. Zombies 2 is initially available only on Apple devices, but EA has said it will launch the game on other platforms beginning later this year.