Perfect World Entertainment hires John Young
Gaming executive will help lead the way for the online F2P company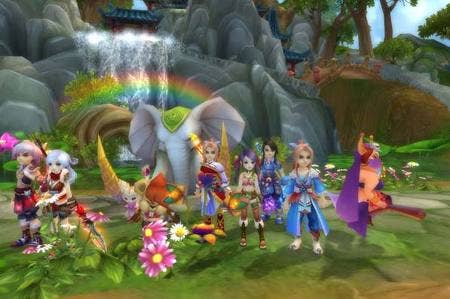 Perfect World Entertainment has announced that John Young, has been named vice president of business development and corporate communications. He will help build partnerships and shape the the Chinese company's Western arm that notably includes Blacklight Retribution, Star Trek Online, and Champions Online.
Young's experience includes being the founder and CEO of Peerbetween, the "LinkedIn for personality," and working to build first web presences for large multinationals in the late 1990s. He also went on to be a Financial Analyst for Electronic Arts and a Venture Capitalist with Easton Hunt Capital Partners.
Young later launched and operated an online game for early "free to play" game pioneer gPotato (Gala-Net) and was the first business development executive at Massive Incorporated, signing publishers in deals and eventually running business development for North America and Asia for Massive's in-game advertising network. He most recently ran the publishing and revenue design functions for Gazillion Entertainment, publisher of Marvel Super Hero Squad.
"We're delighted that John has joined us," said Perfect World CEO Alan Chen. "His many years of experience in developing and publishing online games allows us to work closely with our partners to turn great teams and ideas into profitable products."
"In all my nine years of experience in the gaming industry, design and monetization have evolved rapidly, and I believe that Perfect World Entertainment is leading a new generation of F2P online games," said Young. "We are working with a great group of developers to publish highly anticipated games and I am thrilled to join the company during this exciting period of growth."