People of the Year 2019: Media Molecule
The full version of Dreams will launch on February 14 -- and Media Molecule spent 2019 paving the way for its success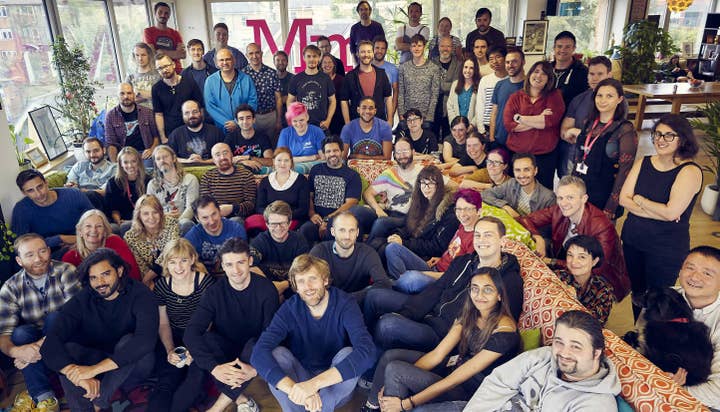 To say Dreams is the achievement of a lifetime for Media Molecule would be an understatement. It could have all gone so wrong, so many times for the studio -- and yet it didn't.
Dreams left Early Access on Sunday, having launched in April 2019. Rooted in creativity, and most importantly on the idea of sharing that creativity, Dreams redefined the way we think about game development this year and made an exciting step forward for its democratisation, lowering the entry bar to the games industry. And we can safely bet Media Molecule will go even further when Dreams' full version launches on February 14.
I'm not a very creative person and, more importantly, I'm not a very patient person, which is why I've always felt I could never excel in a field like games development. Dreams proved me wrong. I'm not having delusions of grandeur -- I will probably still never excel at games development. But Dreams taught me that I could create something, sculpt a character, shape objects, apply logic to them, create gameplay, invent melodies, paint landscapes. The possibilities are endless. And that's a powerful tool -- in my hands anecdotally, but in the hands of young people especially.
Encouraging such creativity, and making it accessible, ultimately could attract people from diverse walks of life to the games industry, widening our talent pipeline. Media Molecule is known for hiring members of its community to work full-time at the studio -- but this time it's the entire games industry that could potentially benefit from all these diamonds in the rough populating the Dreamiverse.
Everything since the inception of the studio in 2006 has been leading up to Dreams, with the developer learning from its LittleBigPlanet and Tearaway series to feed the beast that Dreams would eventually become. Studio director Siobhan Reddy said at Develop:Brighton 2019 that she believed LittleBigPlanet could have really benefited from Early Access for instance.
Research and development on Dreams began as far back as 2012, with the full team moving on to the game full-time after Tearaway Unfolded was published in 2015. Such a long development process is not unheard of, but there are no other developers out there who've taken on the task of creating a full, intuitive, creative toolset from scratch and then build an entire game, plus hundreds of smaller projects, using said toolset.
Oh, and it achieved all of that while promoting a healthy, 'no crunch', diverse company culture within the studio.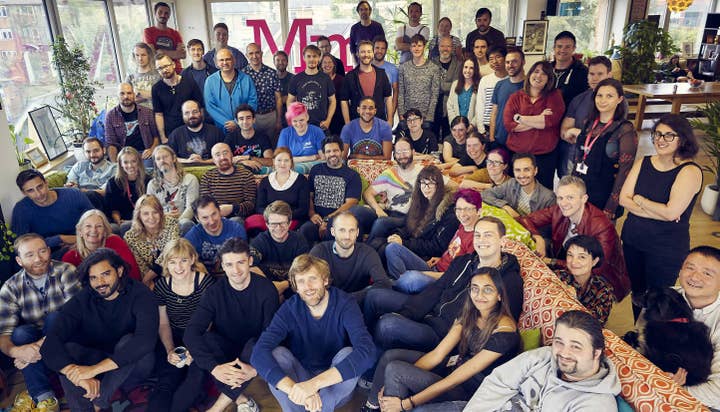 "It's been a really busy year of getting Dreams ready to launch to everyone and the work that entails," says Abbie Heppe, communications manager at Media Molecule. "We've learned a tremendous amount from having our core community involved with the game ahead of launch and Dreams is better for it."
Media Molecule has become a poster child for Early Access done right, and that's because Dreams is just the perfect fit for it. It isn't a half-finished game that relies on players to find bugs to fix -- Dreams is defined by the players, fed by the community's creations.
"[2019 has been] wild -- we didn't know what to expect when we launched in Early Access, if people would take to the tool, if we would learn everything from Early Access that we needed to," Heppe continues. "It's been really exciting and inspiring to have an amazing community develop around Dreams since April. I do consider beta and Early Access to be a piece of that launch puzzle and I'm grateful that's the path we chose."
Media Molecule started Dreams' Early Access with a list of things the studio needed to learn and a bunch of tasks that needed doing -- and they crossed every item on that list, Heppe says. But the list of things to achieve keeps expanding.
"I do consider Early Access to be a piece of that launch puzzle and I'm grateful that's the path we chose"
"[Early Access] put a fire under us to finish the Blu-ray, revealed some of the additional work that needed to be done and let us test the game in a way we can't in a closed environment, without real players. Being able to 'practice' live service has been really important to multiple groups at the studio -- it's improved our community features, moderation, server preparedness, support and approach to patches and updates. And I think seeing what people have made in Dreams has made us fall in love with it all over again."
In the last month alone, Dreams was used to recreate Overcooked, build a pool table, make Death Stranding-inspired environments, create a strange museum, plus Media Molecule also threw a birthday party for PlayStation in the Dreamiverse.
"I've been able to meet a lot of our creators at shows throughout the year, I even collaborated on projects with some of them, and it gives me a lot of joy to watch people learn and express themselves in this medium," Heppe says. "We even brought community-made games to the show floor of some major expos this year like Gamescom, and people were able to see their games as part of the exhibition. It's such a gratifying community to work with and support."
Media Molecule has nailed its approach to community, being consistently available and open to change, offering game jams, and streaming on a regular basis to support the community with tutorials and tips. The Dreamiverse will also have its own awards ceremony in January, the Impy Awards, rewarding the best creations from the community.
It's still a small community, though. During an episode of the Academy of Interactive Arts and Sciences podcast in November, Heppe said about 100,000 people have joined Dreams' Early Access. But there certainly are lessons to be learnt here about how to grow and maintain a healthy community regardless.
"It goes without saying that commercial success is important but we would have had a different strategy for Early Access if we were playing a numbers game," Heppe says. "It's really tempting to want to have a massive amount of players on day one -- but Early Access has been about reaching people who will thoroughly test the creative tools, provide feedback and look past the absence of features we want day one, for people who aren't as hardcore.
"It goes without saying that commercial success is important but we would have had a different strategy for Early Access if we were playing a numbers game"
"It's a risk that if some players joined at the beginning of Early Access they might decide Dreams isn't for them because some of the onboarding and accessibility content isn't there. My favourite update, and one that makes a huge difference if you're just joining Dreams to play, is the UI change we released six months in. It makes it easier to discover and browse content in the Dreamiverse. That's the kind of feature that really changes the experience someone has when joining Dreams for the first time."
It's a difficult balancing act that's awaiting Media Molecule come launch day. How can the company continue pushing the boundaries of creativity all while providing accessible content for newcomers?
There are several other unknowns in the equation. Virtual reality was the original vision for Dreams, which was initially designed solely with the PlayStation Move controllers in mind, but the studio has yet to realise this vision.
Monetisation and cross platform are two other big tasks that could potentially transform the Dreamiverse radically -- and Media Molecule has never hidden that both were parts of its ambitions, with co-founder Kareem Ettouney recently saying they would like for Dreams creators to be able to publish their creations even outside of the Sony platform.
But for now, Media Molecule has to keep its focus, as February is approaching fast.
"Next, we launch," Heppe says. "It's really exciting to say that. And then, well, we have so many things we want to add, create and develop for Dreams next. Some are features like VR support and multiplayer, some are cool collaborations and content. I think that's the most exciting and daunting bit about Dreams: I don't think we're going to run out of ways to support it any time soon."