People of the Year 2019: Jeffrey Rosen and John Graham
We explore the legacy of Humble Bundle's co-founders in the first of this year's series on outstanding contributions to the industry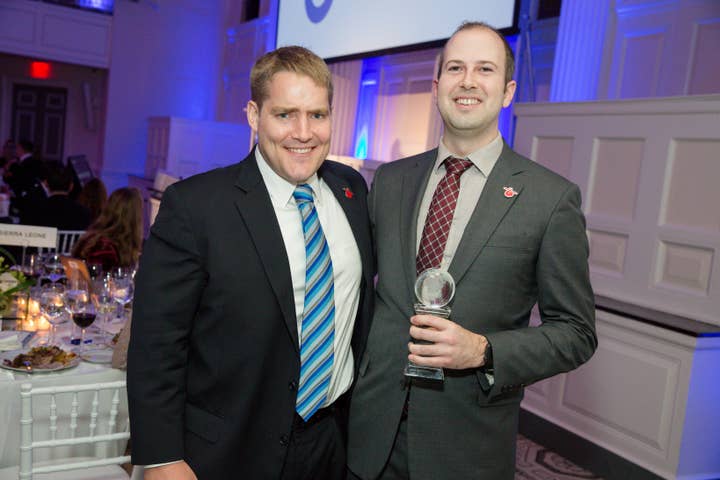 It's fitting that, as this article was being written, livestreaming group The Yogscast announced its annual Jingle Jam has already raised $1 million dollars for charity within the first 18 hours.
The event uses Humble Bundle as a platform through which to sell indie games, giving 100% of the proceeds to charity, and is exactly the type of altruistic effort the site's founders no doubt hoped to inspire.
Earlier this year, it was announced that Jeffrey Rosen and John Graham would be leaving Humble Bundle -- although Rosen told GamesIndustry.biz at the time the duo will stay on as advisors until the end of the year "and hopefully a long way past that."
As we said when breaking the news of their departure, this marks the end of an era for the experimental and charitable platform. Rosen and Graham have overseen its growth since co-founding Humble Bundle in 2010, and have earned accolades and recognition for themselves along the way, including spots in Forbes' 30 Under 30.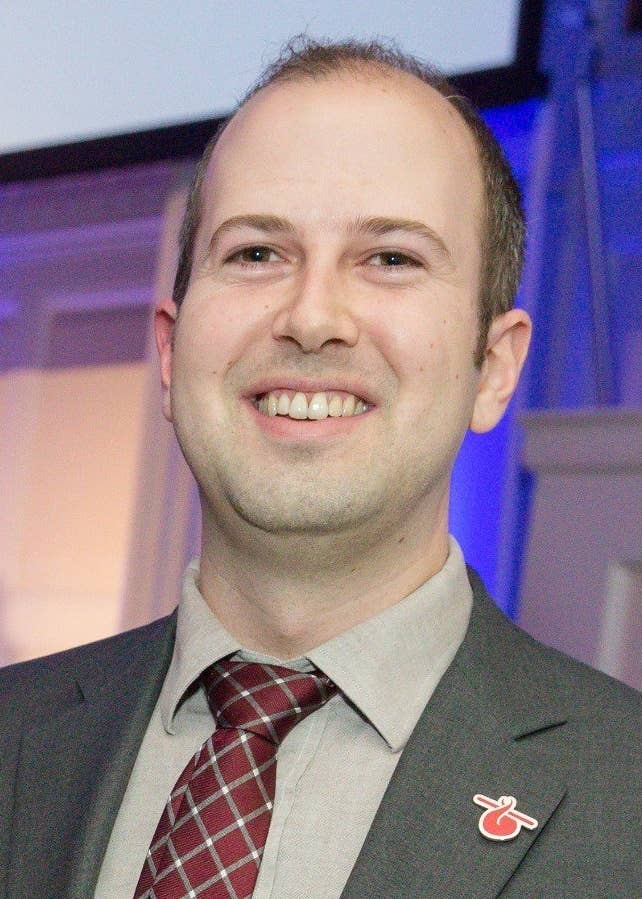 Within its first five years, Humble Bundle had raised over $50 million for charity and developers had grossed over $100 million. To date, it has raised over $150 million (as of June this year), with donations going to Child's Play, Electronic Frontier Foundation, Action Against Hunger, Charity: Water, the American Red Cross, Wikimedia Foundation and more.
Last year was the company's best to date, and we were told 2019 was off to the best start in Humble history. But, as Rosen said, "We're more startup kinda guys, and Humble Bundle has become huge."
The origins of Rosen and Graham's world-renowned fundraising machine are unsurprisingly humble. The concept was first tested by their development studio Wolfire Games in 2010, before it was spun out into a separate company later that year. Rosen and Graham also drew on lessons from the success of Steam indie bundles, including one Wolfire had run with Natural Selection 2 developers Unknown Worlds Entertainment.
The first bundle included Gish, Lugaru, Aquaria, Penumbra Overture and World of Goo -- a notable choice given that the latter title's pay-what-you-want sale to mark its anniversary was a key inspiration for the model. The game's developer, Ron Carmel of 2D Boy, even helped to set up the first bundle.
The sales and revenue of the early bundles -- the second raised $1.8 million alone -- validated the Rosen and Graham's belief in the concept. Not only did players respond well to the pay-what-you-want model, but the ability to split the fee between developers and charities as they see fit also enabled them to use their purchases to support that causes that were most important to them.
"Rosen and Graham have proven themselves time and again to be strong advocates for using the games industry and the popularity of its products for good"
At first, Rosen, Graham and the Humble Bundle team concentrated on indie titles, with bundles often raising over $1 million in sales. Eventually larger publishers were keen to get involved, even curating their own Humble Bundles. The company expanded beyond PC, offering bundles of Android titles and even digital codes for games on Nintendo platforms.
The model attracted so much attention, Humble Bundle branched out into other media forms, running promotions for digital music, comics and books -- including game development reference books that could empower a future indie development star.
While other entrepreneurs might be content with one winning idea and building upon it, Rosen and Graham were more experimental with what Humble Bundle could be, taking it in unexpected directions. Knowledge of payment systems and transaction processes gleaned from running the bundles also enabled them to launch an online store in 2013, presenting an alternative to Steam long before Epic's own bullish rival took form. The firm even branched into games publishing two years ago.
And before Xbox Game Pass or Apple Arcade, Humble Bundle launched the Humble Monthly subscription service, giving players a curated selection of games each month, later including the Humble Originals it helped to fund. The service was expanded with the Humble Trove, an unchanging library of games for subscribers to try.
Last month, plans to relaunch the monthly subscription as Humble Choice were revealed, giving subscribers at different tiers access to a number of games (the higher the tier, the more games they can download at one time), including a low-cost Trove-only membership -- once again exploring the potential for the pay-what-you-want model.
As with the bundles themselves, all of these activities raise money for charity. Rosen and Graham have proven themselves time and again to be strong advocates for using the games industry and the popularity of its products for good. Perhaps the most notable example was February 2017's Humble Freedom Bundle, a collection created in response to President Donald Trump's anti-immigration policies. Within one week, the bundle had raised over $6.7 million for American Civil Liberties Union, the International Rescue Committee, and Doctors Without Borders/Médecins Sans Frontières (MSF).
While so many games companies go out of their way to avoid taking a stance on any political topic, Rosen and Graham's team actively enable gamers to take their own. As Graham told us at the time, the company is careful "not to overstep our bounds," but with the Freedom bundle it encouraged players to split their proceeds between whichever charities they wanted to help. No donation is out of the gamer's control.
"The Humble Freedom Bundle was a little bit bolder than what we normally do," Graham told GamesIndustry.biz. "But we were seeing from our employees, and from everyone we know in the industry around us, that people really wanted to do something.
"Jeff and I kept on looking at each other and thinking, 'What good are we as a charity fundraising platform if we can't take a stand with everybody, and galvanise the energy around this in a productive way.'
"And, y'know, you don't have to buy a bundle, if you disagree with every single one of the charities. If you disagree with two but not one, you can use the sliders... We try to maintain that choice in all that we do, while showing our support for awesome causes when we think there's a need for it."
Rosen and Graham sold the company to IGN parent Ziff Davis back in October 2017, but kept their hand on the tiller until earlier this year. At first there were concerns that this large media corporation would derail Humble Bundle's charitable efforts, but the co-founders have since told us nothing could be farther from the truth -- in 2018 alone, the company raised $25 million for charity (a sixth of its ten-year total).
"The growth speaks for itself," said Graham. "We've prospered over the last 18 months."
The impact of Humble Bundle is undeniable. The fact that the likes of Yogscast and publishers continue to use it as a platform for charity fundraising, reaching impressive totals, suggests Rosen and Graham's creation still has a long future ahead of it. It has even inspired the rise of similar bundle vendors, such as Indie Gala, Indie Royale and Little Big Bunch.
The key to Rosen and Graham's success is the courage to experiment. From the simple concept of a pay-what-you-want bundle of indie games, the duo has nurtured a significant player in the games industry with a hand in publishing, subscription services and more -- all with this altruistic mission behind everything it does. Perhaps Graham summed up the duo's legacy best at Digital Dragons in 2017, while expanding on the importance of experimentation.
"Innovation is key to relevance and survival in the games industry," he said. "I don't think any of us ever get to stand still. We always have to be questing to do something different and exciting and new -- experiments are really what get us there."