People of the Year 2019
From charity pioneers and environmental movements to legendary designers and AAA studios, our choices reflect the depth and breadth of the modern games industry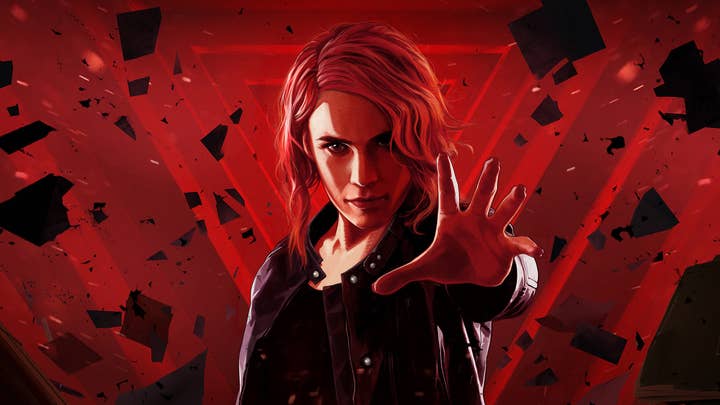 Over the last two weeks, GamesIndustry.biz has revealed its People of the Year, the individuals and teams who excelled in 2019. From charity pioneers to environmental movements to AAA studios, it's an eclectic mix that reflects the breadth and depth of the modern games business.
Below, you can see the collected list of our People of the Year, accompanied by links to the individual articles and profiles we have published over the last fortnight. Feel free to leave your own suggestions for people we missed in the comments section below.
Jeffrey Rosen and John Graham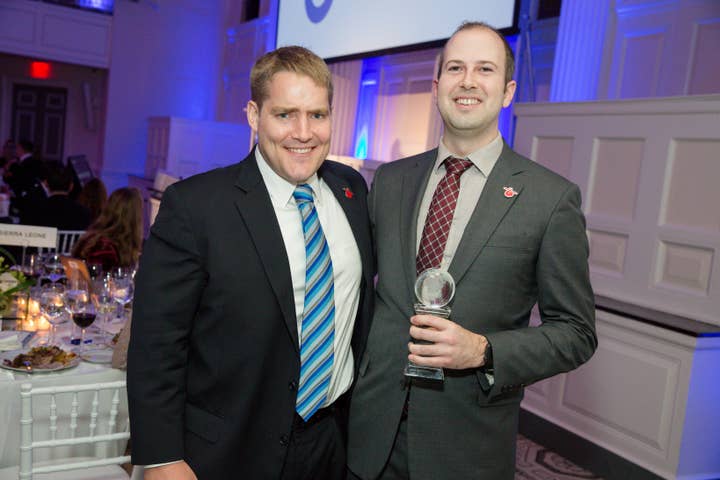 It's fitting that, as this article was being written, livestreaming group The Yogscast announced its annual Jingle Jam had raised $1 million dollars for charity within the 18 hours. The event uses Humble Bundle as a platform through which to sell indie games, giving 100% of the proceeds to charity, and is exactly the type of altruistic effort its founders hoped to inspire.
Earlier this year, it was announced that Jeffrey Rosen and John Graham would be leaving Humble Bundle. As we said when breaking the news of their departure, this marks the end of an era for the experimental and charitable platform. Rosen and Graham have overseen its growth since co-founding Humble Bundle in 2010, and have earned accolades and recognition along the way.
"The impact of Humble Bundle on the games industry is undeniable"
Within its five years, Humble Bundle had raised over $50 million for charity and developers had grossed over $100 million. To date, it has raised over $150 million (as of June this year), with donations going to Child's Play, Electronic Frontier Foundation, Action Against Hunger, Charity: Water, the American Red Cross, Wikimedia Foundation and more. Last year was the company's best to date, and we were told 2019 was off to the best start in Humble history.
The impact of Humble Bundle on the games industry is undeniable. The fact that the likes of Yogscast and major publishers continue to use it as a platform for charity fundraising suggests that Rosen and Graham's creation still has a long future ahead of it. It has even inspired the rise of similar bundle vendors, such as Indie Gala, Indie Royale and Little Big Bunch.
The key to Rosen and Graham's success has been the courage to experiment. From the simple concept of a pay-what-you-want bundle of indie games, the duo has nurtured a significant player in the industry with a hand in publishing, subscription services and more -- all with this altruistic mission behind everything it does.
Playing for the Planet Alliance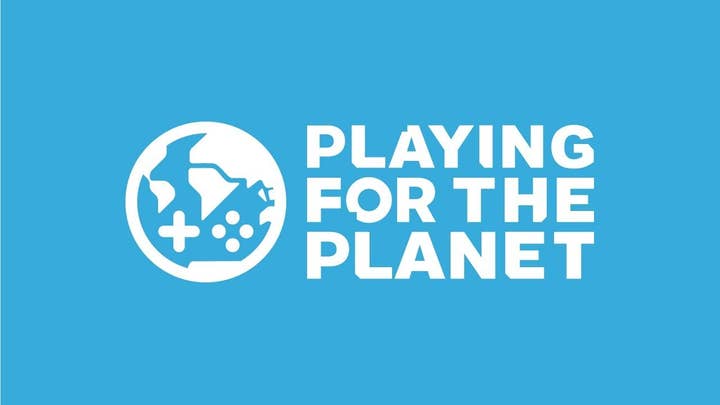 In September this year, 21 game companies partnered with the United Nations in an effort to reduce the industry's environmental impact. The Playing for the Planet Alliance includes industry giants like Microsoft, Sony, and Google, working alongside smaller companies like Strange Loop and Pixel Berry.
Together, the alliance will see a 30 million tonne reduction in carbon emissions by 2030. This will mostly be achieved through carbon offsets, reducing plastic packaging and e-waste, and including "green nudges" in games to help normalise eco-consciousness.
"Game companies that don't take this responsibility seriously will find themselves on the wrong side of history"
The Playing for the Planet Alliance was co-founded by Trista Patterson (along with Sam Barratt, UN Environment; Jude Ower, Playmob; Lou Fawcett, Playmob) from GRID-Arendal a centre in Norway which collaborates with the United Nations on environmental issues. The alliance is the first unified attempt by the games industry to take responsibility for its role in climate change. While not a polluting industry like fossil fuel, the environmental impact of the games industry should not be understated, nor should its potential to affect great change.
Perhaps one of the most powerful tools of the games industry is its reach. With a global audience of roughly 2.5 billion, the games industry has an unmatched opportunity to shape the rhetoric around climate change, challenge preconceptions, and shine a light on a very real and looming danger.
Playing for the Planet Alliance has opened the doors, and invited the world to join. It's a tentative and uneasy first step, the success of which will be defined by how our industry responds. Game companies that don't take this responsibility seriously, that don't accept the invitation to fight climate change as part of a forward-facing alliance, will find themselves on the wrong side of history.
Remedy Entertainment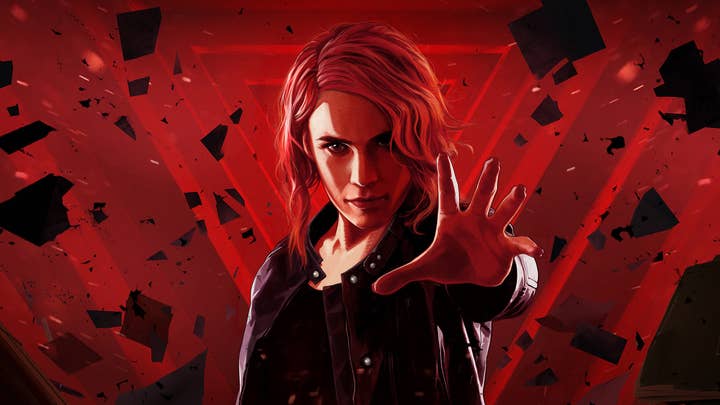 Three years ago, just after the launch of Quantum Break, Remedy Entertainment sought to address the key problems it had faced as a business by raising money through an IPO. It inked a deal to work on the sequel to Smilegate's CrossFire, one of the most successful free-to-play games in existence. And, to the excitement of many, it announced plans to once again release games on PlayStation hardware, almost 15 years after the launch of Max Payne 2.
Working faster and smarter, with better technology, and more control over IP -- these may seem like obvious goals for any game developer, but that doesn't diminish the risk Remedy took in cutting ties with more than a decade of existence and relying on the courage of its convictions. Plenty of companies have dwindled and died rather than take that bold a step, and this year brought the first signs of Remedy's future: Control, which shares its name with the very thing its creators wanted to achieve by making it, and is unquestionably one of the best games released in 2019.
Control's standing as a creative work is beyond question, but when Remedy set out to reinvent the way it made games in 2016, it was done as much in the name of stability as artistic freedom. The fact that we never got an Alan Wake 2 was not Remedy's decision -- more on that soon, we hope -- and it saw the power to make those choices as absolutely central to a brighter future for its business. A game like Control will always be a gamble, of course, but Remedy now has more influence on exactly how long it can wait for that gamble to pay off.
SonicFox and Blitzchung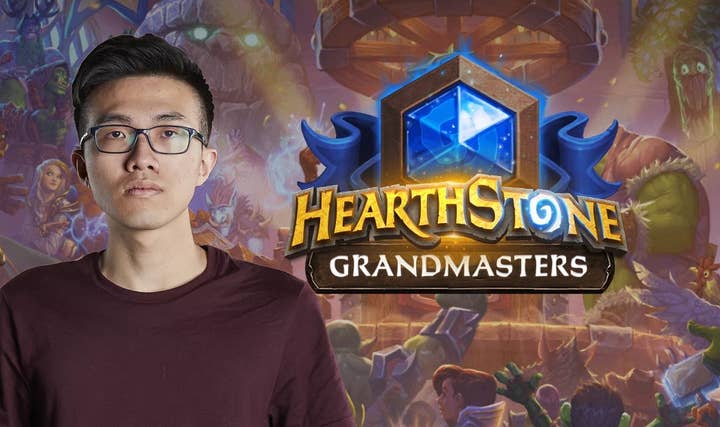 A quick search of our website for the word "political" as uttered in 2019 reveals multiple major industry companies and figureheads who were unwilling to take stances.
Their on-paper reasons range from belief that their platforms could never do critical issues justice, to a desire to present all viewpoints and let audiences make their own decisions, to the view that video game companies and personalities should stick to video games. In practice, their products often contradict these views by expressing deeply political themes and ideas, with those behind them refusing to take responsibility for what was or was not said.
But in 2019, two major esports figures stood out as unafraid to use their wide-reaching platforms to speak out for causes, groups and ideals that mattered to them: Ng Wai "Blitzchung" Chung and Dominique "SonicFox" McLean.
Sam Barlow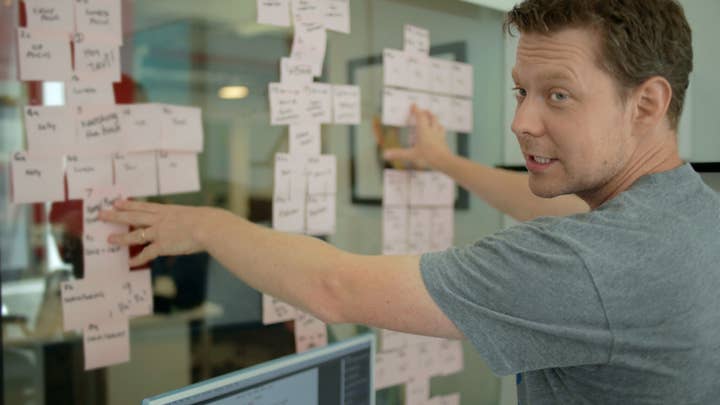 Following the seminal Her Story was never going to be an easy task, yet Sam Barlow rose to that challenge this year with Telling Lies.
Barlow expanded his scope from one character to four (plus the various people they interact with), from a single location to multiple, improved on the search mechanics, and delivered something that succeeds at being more than just Her Story 2. While not one of 2019's biggest sellers -- "It hasn't sold 400 million copies, but that was never our [expectation]," Barlow tells us -- it garnered the same critical acclaim as its forebear, earning a Metacritic of 87 on iOS, 84 on PC (not far short of Her Story's 91 on iOS, 86 on PC).
Not only is Barlow pushing the boundaries of storytelling in video games, he's also one of the few developers to further explore how live-action footage can be used. With Telling Lies finally released, Barlow is now focusing on his next project -- expected to be along the same lines as this year's title and Her Story. Hopefully, the acclaim that both games received encourages more developers to explore the true potential of interactive storytelling, breaking away from branching narrative and giving players full control over how the story emerges.
Yu Suzuki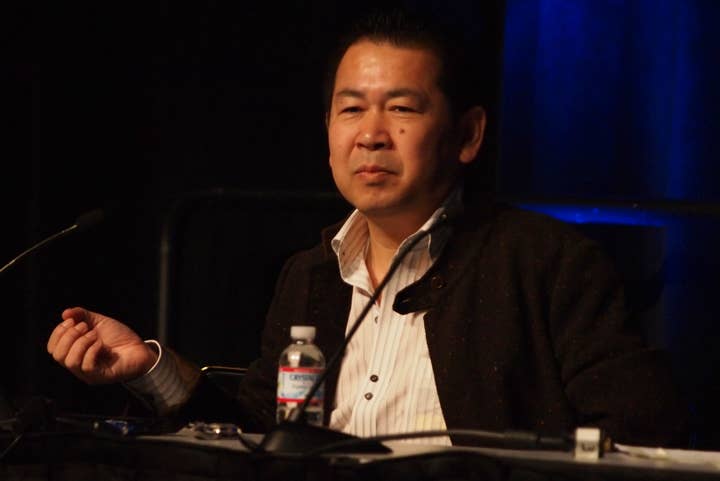 Yu Suzuki is one of our People of the Year solely for the fact that Shenmue III exists. It's difficult to overstate how unlikely this seemed.
Originally released in 1999, Shenmue was Suzuki's big system-seller for the Sega Dreamcast. It was a trailblazer for the time -- a 3D open world in a grounded, modern setting with a day-night cycle and variable weather effects at a time when the PSone and Nintendo 64 had set the expectations for 3D console titles.
Shenmue blended RPG, fighting, and adventure game elements to tell the protagonist Ryo's story of revenge, one that tended to be frequently interrupted by optional pursuits like playing arcade games or collecting capsule toys. Shenmue was revolutionary, influential, and beloved by its fans. It was billed as the most expensive game ever made, with Suzuki once saying it cost Sega $47 million in development and marketing. Long before developers trotted out the "We always conceived this new IP as a trilogy" chestnut, Suzuki was talking about Shenmue as a story that would need at least five games before the original was even out.
But just like the platform it was supposed to sell, Shenmue did not enjoy commercial success to match its critical plaudits. Now Shenmue III is out, and by all accounts it is incredibly faithful to its predecessor. But what was revolutionary when the first Shenmue came out in 1999 is almost reactionary in 2019. Many of Shenmue's ideas -- in particular the simulation of everyday activities and the relaxed pace to its unfolding plot -- elicit words like "mundanity" and "drudgery" from reviewers, even those who clearly appreciate what the game is going for.
To us, that sounds like a perfect assessment for Shenmue III. Yu Suzuki is one of our People of the Year for achieving his goal despite 18 years of impediments, diversions, and distractions.
Media Molecule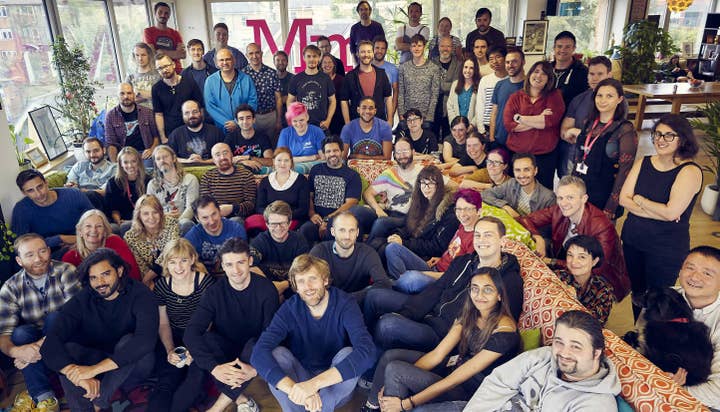 To say Dreams is the achievement of a lifetime for Media Molecule would be an understatement. It could have all gone so wrong, so many times for the studio -- and yet it didn't.
Dreams left Early Access on December 7, having launched in April 2019. Rooted in creativity, and most importantly on the idea of sharing that creativity, Dreams redefined the way we think about game development and made an exciting step forward for its democratisation, lowering the entry bar to the games industry. And we can safely bet Media Molecule will go even further when Dreams' full version launches on February 14.
"It could have all gone so wrong, so many times for Media Molecule -- and yet it didn't"
A difficult balancing act awaits Media Molecule come launch day. How can the company continue pushing the boundaries of creativity all while providing accessible content for newcomers?
There are several other unknowns in the equation. Virtual reality was the original vision for Dreams, which was initially designed solely with the PlayStation Move controllers in mind, but the studio has yet to realise this vision. Monetisation and cross-platform are two other big tasks that could potentially transform the Dreamiverse radically -- and Media Molecule has never hidden that both were parts of its ambitions, with co-founder Kareem Ettouney recently saying they would like for Dreams creators to be able to publish their creations even outside of the Sony platform.
But for now, Media Molecule has to keep its focus, as February is approaching fast.
Hermen Hulst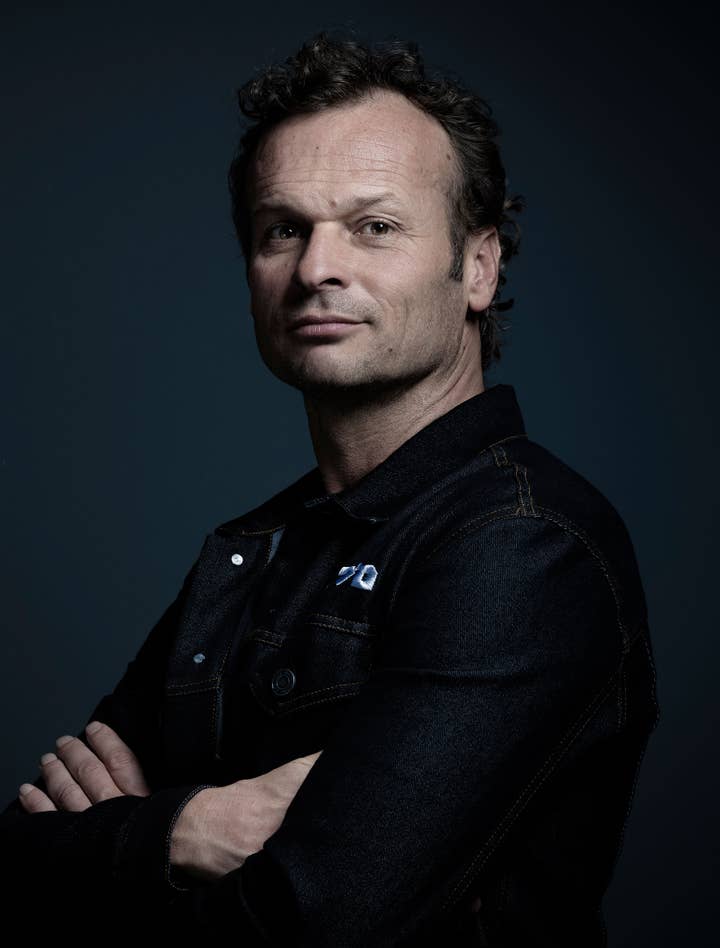 Last month, Sony Interactive Entertainment announced that Hermen Hulst would become its new president of Worldwide Studios, after 18 years as managing director of Guerrilla Games. The Dutch developer is now in the capable hands of joint studio heads Angie Smets, Jan-Bart van Beek and Michiel van der Leeuw, and it is fair to say that it has never been healthier than right now.
For more than a decade, Guerrilla Games was perceived as a creator of action games. With Killzone, it created an IP that would become a technical benchmark for the PlayStation 3 in particular, and cement its reputation as one of the industry's leading experts in first-person shooters. But while that is no small achievement, it is also limiting in its own way -- if you had asked what Guerrilla's next game would be after the launch of Killzone Shadow Fall in 2013, the majority would likely have said Killzone 5.
Instead, it surprised us all with one of the very best games of the PlayStation 4 era -- a game that would fundamentally alter both the trajectory of the culture of the entire studio.
"Another key moment for the studio clearly was the launch of Horizon Zero Dawn," Hulst told us. "The developer of gritty first-person shooters had created an open world full of beauty with an emotional plot. It was a complete creative pivot, one that required massive changes to the studio structure, but also one that was much desired by the team."
"I've been very fortunate to be surrounded by great talent at Guerrilla. I've been in the trenches with them"

Hermen Hulst
"The team has become a lot more diverse since the launch of Horizon Zero Dawn. More than Killzone, Horizon seems to attract devs from all sorts of backgrounds. And I think that the success of Horizon has given the team a lot of confidence. Game development will always be tough as nails, but when the going gets tough there now seems to be a healthy 'we'll figure it out' attitude."
Guerrilla now has a team of more than 300 people, and it will move into a new office in central Amsterdam next year. The time was right, Hulst decided, to take on a new challenge, overseeing PlayStation's enviable global network of studios from Europe.
"I've been very fortunate to be surrounded by great talent at Guerrilla," he says. "I've been in the trenches with them, which has given me a lot of insight in creative and development processes... The chance to work with all our other studios was a hard opportunity to ignore.
Respawn Entertainment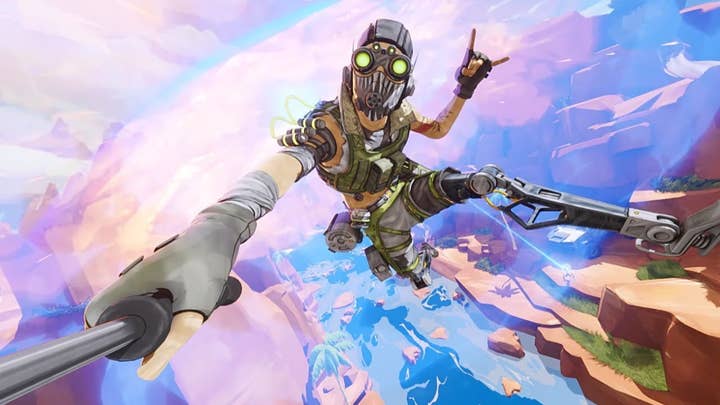 Respawn Entertainment's Jedi: Fallen Order was warmly received by critics and a much-needed reminder of the potential of the Star Wars license in video games. On any other year, that would be a crowning achievement for a AAA studio, but Respawn started 2019 with a success so huge that it managed to not only shake up what many saw as a stagnating genre, it also challenged the industry to rethink how it announced and released blockbuster products of any kind.
Apex Legends was unveiled on February 4, and it was available to astonished players the very same day. A free-to-play battle royale game set in the Titanfall universe, it was exactly the kind of product that is supposed to be teased, then announced, then unveiled, then previewed, and only then given to actual gamers. Respawn subverted that entire process, and in doing so got out ahead of any number of criticisms it might have received had it kept the public in the dark.
"We're doing a free to play game, with essentially loot boxes, after we were bought by EA, and it's not Titanfall 3," said lead producer Drew McCoy at the time. "It's the perfect recipe for a marketing plan to go awry, so why have that? Let's just ship the game and let players play."
Powerful shock-and-awe marketing aside, though, the fact that Apex Legends was a great game should not be overlooked. Surprise can draw a lot of eyeballs, but you need much more than that to get 50 million people to sign up in a genre that already has giant competitors like Fortnite and PUBG.
For that, you need reviews that proclaim your game to be the very best of its kind. For that, you need the kind of word-of-mouth that only a rewarding experience can inspire. For that, you need to give a studio with the talent of Respawn the freedom to make a huge bet on its own abilities.