Overwatch tops US sales during June slump
Blizzard's latest was a strong performer but the industry saw sales dip 26% overall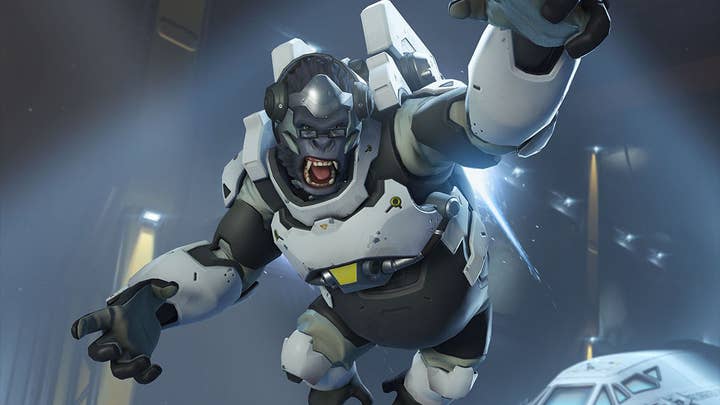 The NPD Group's June report is out and it's the first to combine physical and digital software since the research group launched its publisher-backed digital tracking service. Total industry sales dropped 26% to $652.2 million in June while video game software and PC game software each dropped 20% as well to $322 million and $27.8 million, respectively. Accessories saw a slight (6%) decline to $120.9 million also, while hardware plummeted 42% to $181.5 million.
"Poor comparisons to last June, where software and hardware sales were bolstered by strong launches like Batman: Arkham Knight, led to a sharp...year-over-year decline in overall spending across software, hardware and accessories. Hardware's drop in sales represented 58% of the overall decline in dollar volume compared to last June," noted NPD analyst Liam Callahan.
Callahan added that Batman: Arkham Knight, the top new launch of June 2015, actually sold over 5 times the amount of unit and dollar sales generated by the top June 2016 new launch, Lego Star Wars: The Force Awakens. That being said, it was the second month sales of May releases like Overwatch that drove software. "Month 2 for May launches fared better...supported by games like Overwatch and Uncharted 4: A Thief's End. May 2016 launches sold 84 percent more in June compared to May 2015 launches last June, when looking at dollar sales. April launches fared poorly due to a comparison to the performance of April 2015 launches like Mortal Kombat X with a drop of 70 percent in June sales," Callahan continued.
Sales for Overwatch did not include Battle.net sales in NPD's rankings, nor did Uncharted 4's numbers include any digital figures. It should be noted, however, that Overwatch has been excelling digitally, generating $269 million in May, and Uncharted was the top digital console game in May too, according to SuperData.
As for hardware, NPD pointed out that the eighth generation consoles were responsible for a decline of $117 million, which could be reflective of consumers now being aware of newer iterations on the horizon, especially with Xbox One S launching next month. That being said, the PS4 and Xbox One are still faring quite well compared to the previous generation at the same time in the cycle. "After 32 months since the launches of the PS4 and Xbox One, the combined cumulative hardware sales for these two consoles exceed the sales of their predecessors by 40 percent at the same point in their lifecycles," Callahan explained.
The full data set from NPD is below: