Overwatch Contenders team apologizes after player fabricates identity
Second Wind says team "unfortunately overlooked crucial information" when vetting alleged first female North American Overwatch Contenders player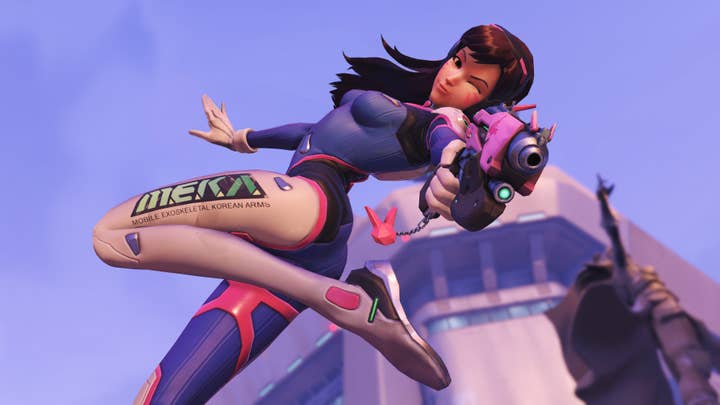 The Overwatch Contenders team Second Wind has apologized after a series of events that revealed the apparent first female North American Overwatch Contenders player, who went by Ellie, was not who they said they were.
Ellie was added to Second Wind's roster as a substitute in late December after several other players departed for various reasons. Almost immediately, the player was harassed with accusations that they were not actually a female pro player, and that they either did not have the experience they said they did or that a male pro player was posing as them instead. Screenshots posted to Ellie's Twitter account of a Discord conversation show another competitive Overwatch player, Haunt, threatening to dox them while egged on by others.
The trouble came to a head late last week when Second Wind announced Ellie was departing the team due to the harassment they faced. Following their departure, other Overwatch players continued to claim that Ellie was not who they said they were, but was actually one or multiple other pro male players at the controls while a young woman played the face and voice of Ellie.
The rumors turned out to largely be true, with Second Wind and Overwatch League both coming forward officially yesterday and today to say that Ellie was actually a different, veteran player hiding their identity. The player behind Ellie has not been confirmed, though some players and figures connected to the team have posited it may be a North American ladder player known as Punisher. Esports consultant Rod Breslau tweeted yesterday that in a conversation between Punisher and another woman player, Catsui, Punisher proposed playing the persona of Ellie as a "social experiment." Similar phrasing was used by Overwatch streamer Aspen during a Twitch stream yesterday, also crediting Punisher with the incident.
In a published statement on Twitlonger, Second Wind claims the team had no knowledge that Ellie was not who they said they were, but that the team's vetting process for a new player was accelerated and not as thorough as it could have been as the team was in a hurry to find substitutes for players it had recently lost and underestimated the need to set an example as the first North American Contenders team with a woman as a member.
"As a team, we admit we handled this poorly," the statement reads. "More could have been done to support our players, but we had found ourselves unprepared for the attention Ellie got upon their onboarding; we had full faith in them. Due to our desperation to fill a roster, we unfortunately overlooked crucial information that should have been paid more attention to. We did not properly allocate enough time to communicate with the public as a means to support our players, and as a result caused more questioning that could have been avoided."
In a statement to GamesIndustry.biz, an Overwatch esports spokesperson said the following:
"After investigating the matter, we found that 'Ellie' was a fabricated identity and is a smurf account - created by a veteran player to obfuscate their identity. The owner of Ellie's account is a player with no current or prior involvement with any Overwatch Contenders or Overwatch League team. 'Ellie' was never formally submitted to the active roster of Second Wind and never played in a Contenders match.
"As part of the process to officially add a player to a Contenders or Overwatch League roster, we do background checks to ensure that players are who they say they are as well as meet other eligibility requirements, and will take action against players if we discover any behavior that warrants it."