Ouya hits 10,000 developers milestone
Kellee Santiago: "Partnerships with larger developers and publishers will be coming up in the next few months"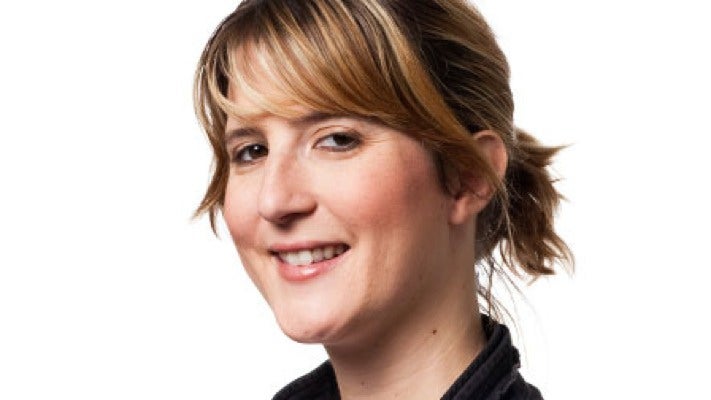 Android-based console Ouya had its big coming out party at GDC last month, and started shipping to its Kickstarter backers. At the time, CEO Julie Uhrman told us that Ouya had already signed 8,000 developers. Less than a month later, newly hired head of developer relations, Kellee Santiago (co-founder of Journey developer thatgamecompany) has told GamesIndustry International that Ouya is now up to 10,000 developers worldwide.
"It's really awesome, especially at this early stage of the console still being in the preview period. The last month I've been so excited to just interact with the Ouya developers who are really people who signed on to the mission statement of Ouya early on and are the people who are just as excited as we are about the platform. It's been great to hear and that the number continues to grow at such a rapid pace is very validating," she remarked.
A lot of the games that we (and the media at large) have seen have been rough around the edges, and certainly not polished like the triple-A games found on more expensive consoles than Ouya. That's to be expected at this early stage, however, Santiago said.
"I think a lot of the developers have appropriately approached this early phase in getting their dev kits with just playing around and experimenting with the platform, so what you see on the store today are a number of sort of raw experiments, which I think is really cool that you can have a console that has such raw material on it, but we are also seeing more just genuinely fun and polished experiences. Partnerships with larger developers and publishers will be coming up in the next few months," she noted.
"It's not so much the triple-A versus indie anymore, people are playing games of quality wherever they come from. Maybe indie is more a way of just doing business"
That's something Ouya could definitely use more of. While there are a few standouts already, like Double Fine and Kim Swift, having more content from prominent studios could make a huge difference to the fate of Ouya. We couldn't help but wonder if Santiago could convince her old buddies at thatgamecompany to bring a new game to Ouya.
Needless to say, she wouldn't reveal anything. "[thatgamecompany] had announced that they're platform agnostic and I think a lot of developers in general are going that way to leave projects open to any possibility... Also, I think climaxing at GDC this year there's this sense that it's not so much the triple-A versus indie anymore, and people are playing games of quality wherever they come from and maybe indie is more and more a way of just doing business," she added.
As encouraged as Santiago is about the independent scene and what she's seen on Ouya, the former developer (who's worked closely with Indie Fund also) recognizes that there's work to be done still for indies.
"There are definitely more opportunities than ever before for independent developers to find success but I'm also very passionate now about making sure we don't get too comfortable with the way things are today because I think we're still far from having an extremely diverse set of voices and experiences within games," she said. "But one of the reasons I was very excited to join Ouya was to examine the situation from the console and distribution side and how we can continue to improve upon these channels that have offered a lot more variety; there's still more work to do there in discoverability and empowering different types of people to make games."
Ouya's arrival marks a very different approach to launching a console for the living room, but it's certainly had its fair share of naysayers following its unveiling last month. Critics have said it's simply not retail ready and others have pointed to its slower benchmark results compared to other Android devices. Santiago didn't hesitate to address both of these points.
Santiago and Uhrman both pointed out that the benchmark tests were performed on an older development system, but the core message that Ouya has been sending is that it's not about polygons, it's about gameplay experiences. "I think it's fundamentally about experiences the developers make. What are the quality of the experiences themselves? Our goal at Ouya is to empower developers to provide entertaining experiences for the living room," Santiago said.
"Critics have their job but what I can say is Ouya is a small company and we're very nimble and what's been encouraging about the criticism and the feedback so far is that it's all stuff we're aware of and we're working on. It's great to hear it because we are still in this preview period and we continue to iterate and improve upon the console in a way that no other company can. For our gamers and developers that creates a very supportive ecosystem for them."
With other Android microconsoles, like GameStick, hitting the market, and the next-gen systems launching this holiday, Ouya has a long road ahead of itself in order to gain traction. Santiago doesn't appear worried.
"What attracted me to Ouya in the first place is that Julie Uhrman and all the people in our tiny gang are signed on not just because there's some identification of a gap in the marketplace; there's a bigger mission that we have, which is to allow for that freedom and accessibility that developers and gamers have through the fast advancements that digital distribution has created in the mobile market and on the PC side, which has stagnated in the living room," she said. "And there are developers that still want to create engaging living room experiences, whether that means deeper gameplay experiences or more shared social experiences - whatever that definition is - but they want to do that and they can't right now. I think there's this greater goal that Ouya has, which in my mind is what separates them [from other consoles or microconsoles]."