Oculus VR, Twitch and Ubisoft all make Forbes 30 Under 30
Palmer Luckey tops site's list of young and talented industry figures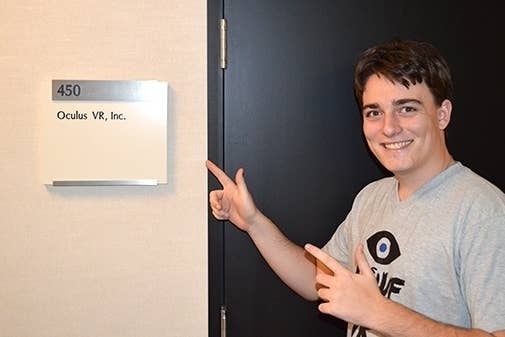 Oculus VR founder Palmer Luckey is top of Forbes 30 Under 30 list, which recognises the brightest stars in the games industry.
In his interview with the site, the 21 year old entrepreneur said he would tell himself to "buy more bitcoins."
"I wish I had bought a lot more bitcoins. I did buy a lot, but I wish I had bought more."
Also on the list are developers like Ubisoft Montreal's Stephanie Harvey, thatgamecompany's John Nesky and The Stanley Parable writer Davey Wreden.
Other areas of the industry were also recognised through entries like Maria Alegre, co-founder of gaming-focused ad platform Chartboost and Brain Cho of venture capital firm Andreessen Horowitz. John Graham, co-founder of Humble Bundle and Twitch's broadcast production manager Justin Ignacio also helped represent new and exciting parts of the industry.