October brings record traffic for VG247
Site sees over 4m uniques and 9.2m page views in month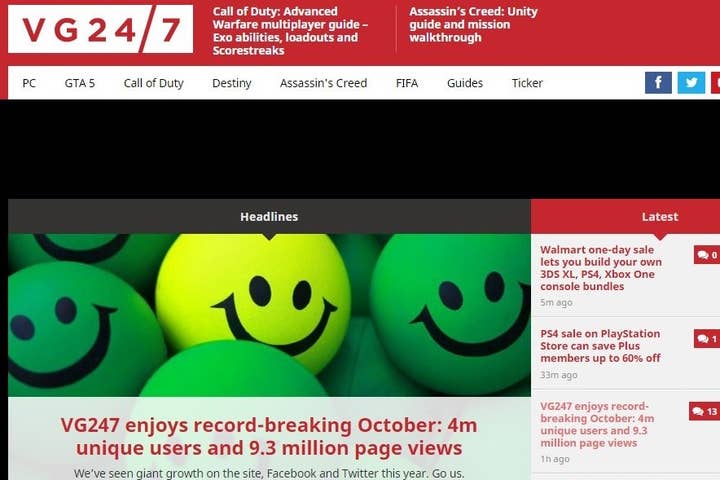 Gaming news site VG247 has reported record traffic for the month of October, registering over 4 million unique users and 9.2 million page views during the month.
Those figures represent a 67 per cent growth in uniques, year on year, and a 48 per cent jump in page views. All figures are internal reporting from Google analytics.
"VG247 continues to prove that a huge audience exists for its unique mix of news, op-eds, guides, giveaways, internationalism and general irreverence," said publisher Patrick Garratt.
"We're blessed with an exceptional, highly dedicated team in new Editor Matt Martin, US Editor Steph Nunneley and Australian Editor Brenna Hillier. Staff Writer Sherif Saed, an up-and-coming journalist based in Cairo, Egypt, joined us this year. Our current staff-group is extremely robust."
Full disclosure: VG247 is a partner site to the Gamer Network, which is the parent company for GamesIndustry.biz. It is edited by Matt Martin, ex-editor of this site.