Obsidian's Feargus Urquhart completes GI Live: London line-up
More investors and publishers sign-up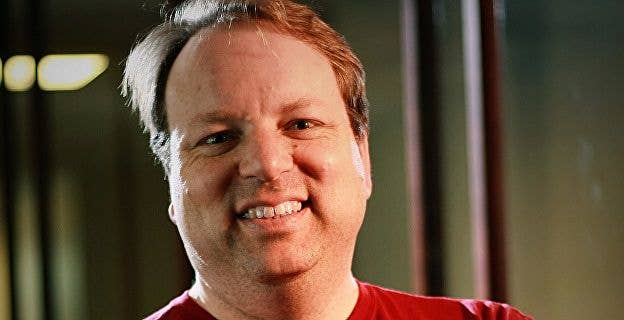 Obsidian Entertainment boss Feargus Urquhart is our final big name speaker for GI Live: London this week.
In a pre-recorded conversation with GamesIndustry.biz, Urquhart will discuss his experiences of working with publishers and give advice for studios looking to be acquired. Obsidian is best known for making RPGs, including games in the Star Wars, Fallout and South Park universes. It is now owned by Microsoft and working on The Outer Worlds 2 and Avowed for Xbox.
He joins a huge roster of exciting speakers, which also includes PlayStation CEO Jim Ryan, Haven Studios head Jade Raymond, plus Valve, Xbox, Warner Music and many more.
You can see the full line-up here. Tickets are available here.
GI Live: London takes place online and in-person alongside the consumer show EGX between Wednesday, October 6th - Friday, October 8th. The venue is the Platinum Suite at the Excel Centre in London.
The first day of the event is a digital-only meeting day, where attendees can arrange meetings online and connect over video calls. We will also be re-running some of our best talks from the past 18 months.
Day two and three will take place in-person, and will feature networking, roundtables, talks, plus in-person meetings. Talks will also be streamed and available to view online for ticket holders.
Publishers and investors set to attend the event include: Bandai Namco, Barclays, Curve Digital, Devolver Digital, EA Originals, Epic Games, Fundamentally Games, GamesCo London, Global Top, Hiro Capital, Humble Games, Kickstarter, LEGO Ventures, London Venture Partners, Makers Fund, Marvelous Europe, Merge Games, Miniclip, Netease, Playstack, Secret Mode, Sega, Sold Out, Splash Damage, Sumo Digital, Team17, Thunderful, TinyBuild, Twitch, Ubisoft, Valve, Wired Productions, Wizards of the Coast and Yogscast Games.
Standard tickets include access to all three days, entry to the EGX consumer show, the physical and digital meeting system, all the talks and lunch on both in-person days. Digital-only tickets are also available.
For more information, check out live.gamesindustry.biz.