Obituary: Fergus McGovern
Co-founder of Probe, Hotgen passed away suddenly at the weekend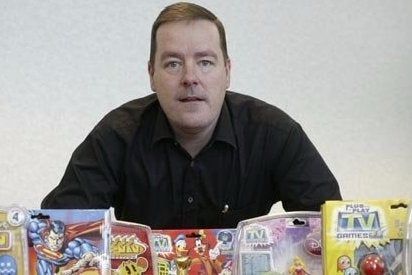 Fergus McGovern, co-founder of Probe Software and Hotgen, has sadly passed away after a transatlantic flight at the weekend. It's believed that the flight caused a sudden death from a cerebral blood clot. McGovern was just 50 years old and leaves behind a wife and three children.
Tributes to the British entrepreneur have come from figures throughout the UK industry, from colleagues and contemporaries alike, with hundreds posting to McGovern's Facebook wall with memories of the ways in which he changed both the industry as a whole and the lives of those he worked with.
McGovern saw huge success at Probe, which became one of the UK's most reliable porting houses for bringing arcade titles to early home computers like the Spectrum and Amiga, helping to bring some of today's most recognisable gaming IP, including Mortal Kombat and FIFA, to a generation of gamers. After selling Probe to Acclaim in 1995 and leaving a couple of years later, McGovern founded Hotgen and went on to take a seat on the board of his beloved Crystal Palace FC Football Club, which also paid tribute to a man who had become a "near permanent fixture in the boardroom for over 15 years".
"Every kid loved video games, and having the opportunity to make games has changed my life," said McGovern in a 2008 interview. "To be honest, I achieved quite a lot when I was very young. We had seven Christmas number ones out of 10, and in 1995 I was given a lifetime achievement award. That's too young."
Remembered for his quick smile, generous nature and tireless enthusiasm, McGovern will be sorely missed.