Nvidia profits and revenue fall for Q1 2013
"Graphics is more important than ever," says president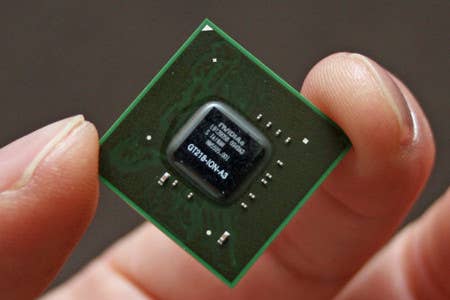 Graphics processing brand Nvidia saw falls in both revenue and profits for Q1 2013, according to its latest financial results.
It reported revenue of $924.9 million, or £576 million, for the period ended April 29. This is compared with $962 million for the previous year.
Net income stood at $60.4 million (£37.6 million) compared with $135.3 million last year.
Its earnings call revealed the company's GPU business was down 6.7 per cent compared to the same period last year due, which it blamed on component shortages.
It forecasted revenue of between $990 million and $1.05 billion for Q2.
"Kepler GPUs are accelerating our business," said president Jen-Hsun Huang. "Our newly launched desktop products are winning some of the best reviews we've ever had. Notebook GPUs had a record quarter."
"Graphics is more important than ever. Look for exciting news next week at the GPU Technology Conference as we reveal new ways that the GPU will enhance mobile and cloud computing."