No, the NFT backlash is not just like free-to-play backlash | This Week in Business
New trends often encounter resistance in gaming that fades over time, but the pushback on blockchain gaming is different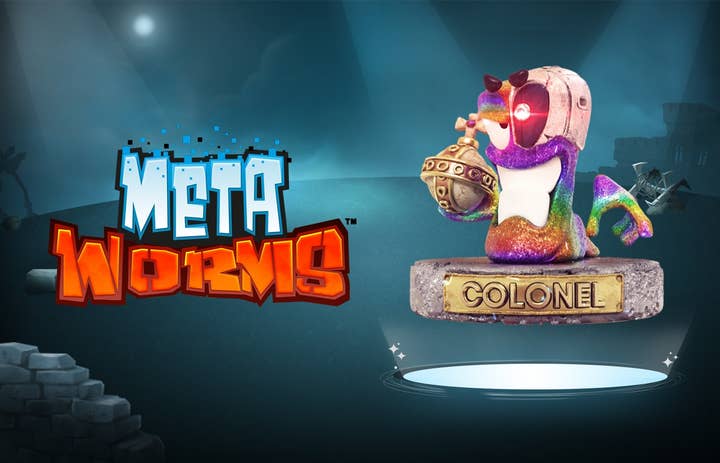 This Week in Business is our weekly recap column, a collection of stats and quotes from recent stories presented with a dash of opinion (sometimes more than a dash) and intended to shed light on various trends. Check back every Friday for a new entry.
I'm sorry. I'm sorry. We're talking about NFTs again and I'm so sorry. There was other big news this week, but you can check out the pieces we ran by Chris Dring and Rob Fahey for more discussion on that. Or listen to our podcast for a few more of our takes on it and the absurd pace of consolidation right now.
But there's an argument I want to address here, something that I've seen tossed around by a number of people within the industry. It's the idea that the pushback we're seeing against NFTs and blockchain in games is just like the pushback we saw over microtransactions and free-to-play.
QUOTE | "Whether free-to-play, downloadable content (DLC), the transition to full digital downloads, subscription gaming services, the concept of season/battle passes, etc. - these all went through the murky phase that play-to-earn is going through right now. Gamers liked these concepts from the get-go, but it took time for the industry and players to get on a similar wavelength. It's a learning and discovery process on both sides." - In releasing survey results saying more than half of Xbox, PlayStation, and PC gamers were actually interested in earning NFTs through gameplay a couple weeks ago, Interpret analyst Jesse Divnich serves as my evidence that I'm not just building a strawman over here.
The part of this argument that works is that gamers do have a long and well-documented history of reacting negatively to industry changes. Sometimes it's funny to remember the resistance to change, like when gamers were up in arms over Oblivion's horse armor or when they decided paying money for extra content like that was fine, but only if it didn't ship on the disc. Other times, like when the industry expanded the target market beyond straight dudes aged 12-35, the resistance to change hasn't been the least bit funny.
But the idea that NFTs and blockchain gaming is one of those changes that we'll ultimately come to embrace and that today's critics are little more than old men yelling at clouds is a fantasy.
Yelling at clouds is my wheelhouse. I know yelling at clouds. This is not that.
I've been yelling at clouds since arcades and the Dreamcast were dying together in the year 2000. I think Sony never should have left the dedicated handheld market. I don't want live service games. I value sales figures over engagement metrics, and net income over operating income. Yelling at clouds is my wheelhouse. I know yelling at clouds. This is not that.
Last month I spoke with GDC organizer and Informa VP of media and entertainment markets Katie Stern about the results of the show's State of the Industry survey, which showed 72% of developers had no interest in making NFT games. She initially said that was pretty common for any new market in games and likened it to things like VR or esports, with dedicated early adopters completely sold on the new thing and a larger group of people who don't see the value in it.
I pushed back on that idea a bit and she conceded that the reactions on NFTs aren't exactly the same as for past nascent markets, in particular because they show "extreme passion on both sides of the spectrum."
QUOTE | "It is slightly different, and it's really grounded in some fundamental personal beliefs, too. So I think you're starting to see some of that, people bringing their whole self, their thoughts and opinions to the conversation as well. Because it's impacting the ethics of how people engage with games and money. And it's impacting the environment, which is definitely at a flashpoint right now." - Stern on why the NFT discussion is so heated.
And I think that absolutely gets to one of the key reasons this is different, because it's more personal for the people involved. For the early adopters of new things, I think it's always personal. Much like the first wave of VR faithful, free-to-play advocates, or me and my Dreamcast, NFT backers see something wonderful in the tech and its potential and want everyone else to see the same thing they do. But unlike with VR, free-to-play, and Dreamcast supporters, the non-believers aren't just disinterested in it; they're actively hostile to it. It's not that they don't want blockchain in their games; they don't want blockchain in any games, and for better reasons than people pushed back on previous fads.
It's not that these people don't want blockchain in their games; they don't want blockchain in any games
VR? Lots of people get motion sick, but that's a pretty mild downside to opt-into compared to people losing their life's savings because they clicked on the wrong thing in their crypto wallet or fell for a phishing scam.
Free-to-play games? There are serious concerns about how they can be designed to foster engagement to the point of addiction, but that's by no means inherent (or exclusive) to free-to-play games the way that explicitly financializing people's play time is an inherent component of play-to-earn and NFT games.
Subscription services? Down the line they might serve as gatekeepers to the market and make it harder for developers to fund their game and get it in front of people, but that's still less pressing than worries about hastening an environmental catastrophe because someone dreams of being a landlord for virtual real estate.
There's less room for compromise on these points. The people opposed to them aren't likely to accept them if you just message it a little differently. And I think some of what we saw this week demonstrates this, like EA CEO Andrew Wilson taking a different tone on NFTs during the company's post-earnings call compared to what after the last quarterly report.
QUOTE | "I do think it will be an important part of our -- of the future of our industry on a go-forward basis. But it's still early to kind of figure out how that's going to work. I feel good about our position with respect to that... So still early to tell, but I think we're in a really good position, and you should expect us to kind of think more innovatively and creatively about that on a go-forward basis." - EA CEO Andrew Wilson was quite optimistic about NFTs when he talked about them in November.
QUOTE | "I believe that collectability will continue to be an important part of our industry and the games and experiences that we offer our players. Whether that's as part of NFT and the blockchain, well, that remains to be seen. And I think the way we think about it is we want to deliver the best possible player experience we can. And so we're going to -- we'll evaluate that over time, but right now, it's not something that we're driving hard against." - Wilson took a somewhat less enthusiastic approach to talking about NFTs in the company's post-earnings call this week.
And what could have prompted that change?
STAT | 682 - The number of clearly negative emoji reactions from employees that Wilson received in a company Slack channel in December after he said the company remained interested in pursuing NFTs, as reported by Kotaku. The negative emojis ranged from thumbs down to a stop sign to a vomiting face to graphics saying "Nope" and "Do Better." There were 115 clearly positive reaction emojis.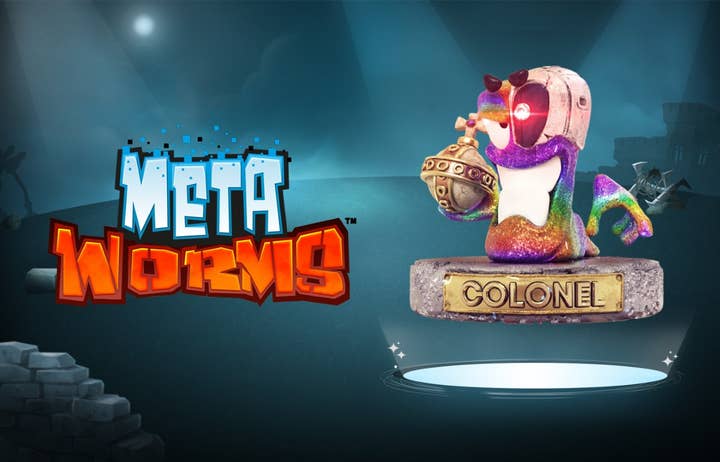 Or look at Team17's amazing any% NFT backtrack speedrun, going from "all in" to "all out" in a single day. Again, what happened in between?
Well there was the social media backlash, obviously, but Team17's own development partners also turned on it.
QUOTE | "We believe NFTs cannot be environmentally friendly, or useful, and really are just an overall fucking grift... Needless to say, we will not be working with [Team17] on further titles, and encourage other indie developers to do the same unless this decision is reversed." - Going Under developer Aggro Crab lets its feelings be known in a public statement on Twitter.
Beyond that, Overcooked developer Ghost Town Games released a more diplomatic statement clarifying its distaste for NFTs, and competing indie publisher Playtonic Friends took the opportunity to differentiate itself by saying it wouldn't resort to NFTs either.
I don't recall seeing this happen over VR, or social games, or microtransactions. There may have been an outlier here or there; Jon Blow saying social games are evil comes to mind. But there's a world of difference between a wealthy and celebrated solo developer spouting off and hundreds of Electronic Arts employees risking their standing in the company to dogpile the CEO for even suggesting an interest in the idea.
Developers had distaste for free-to-play, but they weren't publicly shaming their publishers for having an unrelated part of the business dabble in it. And I don't remember any previous trend where the people who went public with their plans were met with such an overwhelmingly negative reaction that they quickly gave up on it like we've seen with Team17, GSC Game World, voice actor Troy Baker, Discord, comedy duo Tim and Eric, and Dune production company Legendary Pictures.
This is more than simple distaste for change. It's why (non-blockchain) visions of the metaverse or augmented reality might get eyerolls or dismissive snark but nothing like the anger directed at those trying to promote NFTs.
This is different, and the companies that dig their heels in are embracing a deeply speculative and deeply unpopular endeavor that threatens to torch their reputations and drive away customers and talent alike.
The rest of the week in review
STAT | $85 billion - The combined cost of January's Take-Two's Zynga acquisition, Microsoft's Activision Blizzard purchase, and this week's Sony deal to buy Bungie.
STAT | $85 billion - The combined amount of M&A activity in the games industry for the entirety of 2021, a figure that was already a record according to investment banking firm Drake Star.
QUOTE | "We should absolutely expect more. We are by no means done. With PlayStation, we have a long way to go." - Sony Interactive Entertainment CEO Jim Ryan tells us PlayStation isn't done buying companies yet.
STAT | 10 - The number of live service games Sony expects to launch before April of 2026. In that same span, it aims to double the revenue it brings in from first-party software. It will be interesting to see how those efforts affect their reputation as the single-player AAA blockbuster company.
QUOTE | "Consolidation leads to more consolidation, so this is just getting started." - DFC Intelligence's David Cole was one of a half dozen analysts we spoke to about the Sony-Bungie deal and ongoing consolidation in the industry.
STAT | $10.2 billion - The operating loss of Facebook parent Meta's VR and AR division in 2021. It expects that loss "to increase meaningfully in 2022." The company also reported declining daily active users for the first time ever, profits below analyst expectations, and shrinking revenues for the current quarter.
STAT | $200 billion - How much less Meta was worth (going by market cap) on Thursday compared to Wednesday before it reported its earnings, down almost 26%.
STAT | 103.5 million - The number of Switch systems sold, making it Nintendo's most successful console of all time, surpassing the Wii's 101 million units. It has a little over 50 million units to go if it wants to top the DS as the company's most successful portable of all time.
QUOTE | "When you open up chat to everybody, you really have to watch out for and moderate how players are interacting and talking to each other. That just takes a lot of attention and is a really serious thing to look out for and get right. At least with regards to our first game, similar to Journey and unlike Sky, we're looking to keep things non-verbal and make it more about the experiences players are having in the virtual world and not opening up the floodgates to a lot of that toxicity and abuse to come through in other channels." - In an interview about his new studio, Gardens co-founder Chris Bell talks about how his work on That Game Company's last two hits is helping shape his current project.
QUOTE | "When Genshin Impact came out, there was a whole flurry of articles about how gacha is bad, how kids are spending disgusting amounts of money on games. So that public image is a bit warped and we want to, as a games association, try to educate the public that games can be more [than that]." - Singapore Games Association chairperson Gwen Guo talks about the group's efforts to rehabilitate the industry's image when it comes to popular culture as well as working conditions in a look back at the inaugural Singapore Games Week event.
QUOTE | "It is virtually impossible to know exactly how many copies -- physical and digital -- of the game were acquired by consumers in China. As mentioned, all physical copies are imported from other markets, and digital copies would have been acquired from digital stores set to different regions other than China." - Daniel Camilo looks into how It Takes Two won Game of the Year at the 2021 Bilibili Game Awards in China despite not being released there.
QUOTE | "Not all of the current console makers will have one more generation. That will be the big news at E3." - As seen in the latest 10 Years Ago This Month, Gaikai's Nanea Reeves offered one of the strangest moonshot Good Call, Bad Call entries in the column's history. (For the record, it was a Bad Call, and I can't even tell where it was coming from. Nintendo had already announced the Wii U, and the Xbox 360 and PS3 had been successful enough that neither Sony nor Microsoft was going to pull a Sega.)
QUOTE | "We did have a charge in Q3 as the launch of Battlefield 2042 did not meet expectations. Battlefield 2042 was always an ambitious game, and our teams pushed to innovate across many dimensions, including massive scale and 128 planned matches, new modes, new dynamic gameplay and more. Developing this game with our teams working from home for nearly 2 years ultimately proved to be challenging... Some of the design choices we made with the game also did not resonate with everyone in our community." - EA CEO Andrew Wilson talks about the disappointing launch of Battlefield 2042.
STAT | 30% - The Activision part of Activision Blizzard saw its holiday quarter revenues tumble 30% year-over-year as Call of Duty: Vanguard fell short of expectations and Call of Duty Warzone engagement metrics slipped.
QUOTE | "Job security here at ABK rests with our ability to produce epic entertainment for our fans." - In a note to employees on the company's Slack channel, Activision Blizzard VP for QA Christian Arends neglects to mention that Activision Blizzard has routinely laid off employees after record financial results, so it's not like success has much bearing on job security there.
QUOTE | "A union doesn't do anything to help us produce world-class games, and the bargaining process is not typically quick, often reduces flexibility, and can be adversarial and lead to negative publicity." - Arends continues, somehow omitting the key detail that one of the main reasons the company is in this situation is because people in management positions throughout Activision Blizzard did some pretty adversarial things to employees that led to negative publicity.