Nintendo's Miyamoto to receive prestigious Spanish award
Spain to award Shigeru Miyamoto Prince of Asturias Award for his work in gaming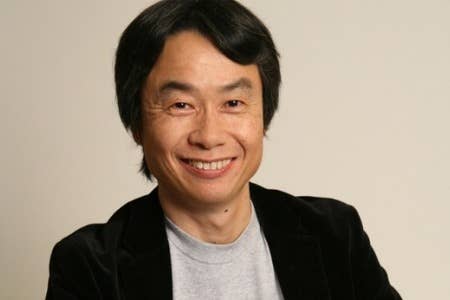 Organizers for the annual Prince of Asturias Awards have bestowed recognition to an unlikely recipient for works in scientific, technical, cultural, social and humanistic works: Nintendo designer and Mario creator Shigeru Miyamoto. Miyamoto has been recognized for his creation of several of the most well recognized characters in gaming as well as mainstream culture. His award will be in the "Communications and Humanities" category.
The award, which has been earned by such organizations as CNN and Google, as well as author Umberto Eco, is celebrating Miyamoto's commitment to game creation with a family and creative twist. The Awards organizers recognized that games such as Zelda, Mario and Donkey Kong have been designed not simply to create a positive gaming environment, but that Miyamoto was "the main architect of the revolution in teaching, educational and constructive video games."
For his contribution to gaming and the world abroad, Miyamoto will receive a diploma with the Prince of Asturias Foundation's coat of arms, as well as a sculpture and cash prize of €50,000 ($63,215).