Nintendo edits Fire Emblem: Fates for the West
Drugging and gay conversion scene will be altered for audiences in North America and Europe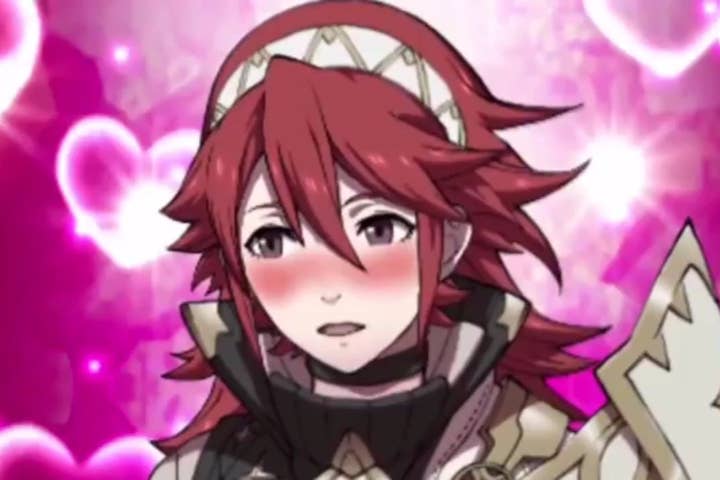 Nintendo has confirmed that it is removing some controversial elements from Fire Emblem Fates for its upcoming release in the US and Europe. Speaking to Nintendo World Report, a Nintendo representative confirmed that a scene that could be interpreted as a character being drugged as part of a successful "gay conversion therapy" has been altered.
"In the version of the game that ships in the US and Europe, there is no expression which might be considered as gay conversion or drugging that occurs between characters," the representative said.
As described by Nintendo World Report, the Japanese version of Fire Emblem Fates features a lesbian character who has trouble functioning when around attractive women. The male protagonist then puts a magic powder in her drink that makes her see people as a different gender. As a result, she falls in love with the protagonist, and remains in love with him even after the effects of the magic powder wear off.
A Nintendo spokesperson elaborated on the change for Siliconera, saying, "Making changes is not unusual when we localize games, and we have indeed made changes in these games. When we localize a game we do so in order to make it appropriate for that particular territory. All our choices were made from that point of view."
The company also specified that Fire Emblem: Fates allows for same-sex relationships. In 2014, the company's 3DS game Tomodachi Life drew criticism for its lack of same-sex marriages. Nintendo apologized at the time, and pledged to make any future installments in that franchise more inclusive and better representative of all players.
Fire Emblem: Fates launched last June in Japan. It comes out next month in North America, and at some point this year in Europe.