Nintendo announces brand-new 3DS Zelda
The game will be set in the A Link to the Past universe but with a new story and new dungeons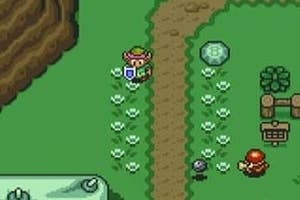 At the end of its Nintendo Direct presentation today, in which the company put the spotlight on upcoming 3DS titles, Nintendo finally unveiled what many fans have been clamoring for: a new entry in the Zelda series on the 3D handheld.
The new Zelda game will be set in the world of one of fans' most beloved Zelda games, A Link to the Past, which wowed gamers with its gameplay and overhead world map on the Super NES back in 1992. The new game, slated for this holiday season, will offer up new dungeons and a new story, and it will take advantage of 3DS functionality. One highlighted feature is that Link can shrink down to a paper thin version of himself (a la Paper Mario) and he can then move in between walls in dungeons. 3DS owners can now download a 3D video of the game in the eShop.
The 3DS, unlike the Wii U, has been selling well, and with a new Zelda launching this holiday, the handheld could have a solid Christmas performance even with next-gen consoles hitting the market.
GamesIndustry International spoke to Nintendo of America CEO Reggie Fils-Aime and we'll be bringing you that story later today.