Nintendo 3DS passes 5 million sold in US
The NPD Group says Nintendo has checked off another milestone for the portable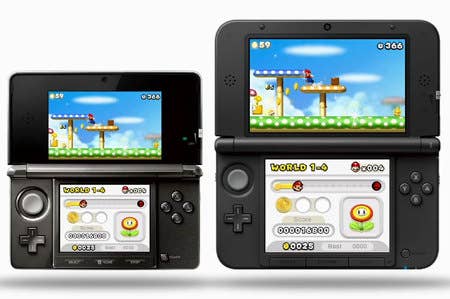 The Nintendo 3DS has sold 5 million units in North America, according to data from the NPD Group. The Legend of Zelda: Ocarina of Time 3D also became the third 3DS title to sell over 1 million units. Super Mario 3D Land and Mario Kart 7 are the other two titles, with 2.1 million units and 1.75 million units sold, respectively.
"Nintendo 3DS is entering the next phase of its life cycle with new hardware, new games and proven franchises. This milestone shows we've got a great foundation to build from," said Nintendo of America executive vice president of sales & marketing Scott Moffitt.
"The game lineup for Nintendo 3DS last holiday season was one of the strongest in our history. We're poised to top it this year. Every week, gamers will have the best franchises in the world in a glasses-free 3D experience that can't be found anywhere else. Add Wii U into the mix and it's a great time to be a Nintendo fan."
Nintendo sold 155,000 3DS systems, 95,000 Wii systems, and 150,000 DS family handhelds in the month of June. The platform holder is preparing to launch the Nintendo 3DS XL in North America on August 19, alongside New Super Mario Bros. 2.