Ninja appears to have moved to YouTube Gaming
Following Mixer's shutdown, Twitch's former top streamer has moved platforms once more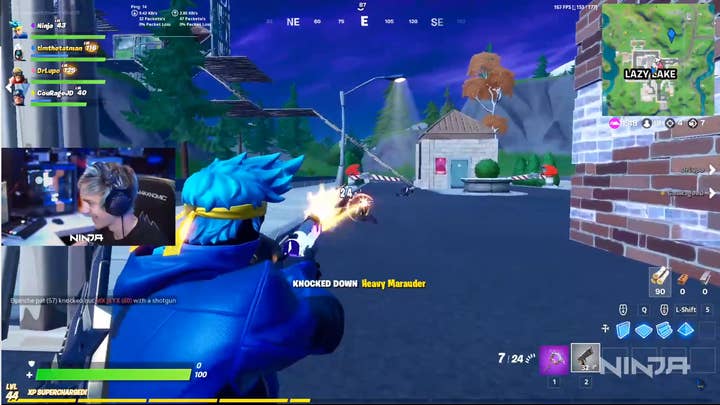 Popular gaming streamer Tyler "Ninja" Blevins appears to now be streaming on YouTube, following the planned shutdown of his previous home -- Mixer.
At press time, Ninja was actively streaming on YouTube along with YouTube exclusive streamer Jack "CouRage" Dunlop, and Twitch streamers Timothy "TimTheTatman" Betar and Benjamin "DrLupo" Lupo.
Though no public mention has yet been made of a potential exclusivity deal with YouTube, it is possible that Blevins may be preparing to make the platform his new streaming home.
Formerly the most popular streamer on Twitch, Blevins departed the platform in August of last year to sign a deal with Mixer -- reportedly worth between $20 million and $30 million.
However, last month Microsoft announced it would be shutting down Mixer at the end of July, encouraging existing Mixer partners to migrate to Facebook Gaming -- though higher-profile streamers like Blevins were reportedly released from their contracts entirely.
YouTube gaming reached a total of 1.5 billion hours watched last quarter according to data from StreamLabs and Stream Hatchet, in part thanks to a surge of interest in livestream viewing across all platforms due to ongoing global lockdowns.