New York sues Activision Blizzard over Microsoft acquisition
City pension fund and shareholder alleges Bobby Kotick rushed the sale process to avoid fallout from scandals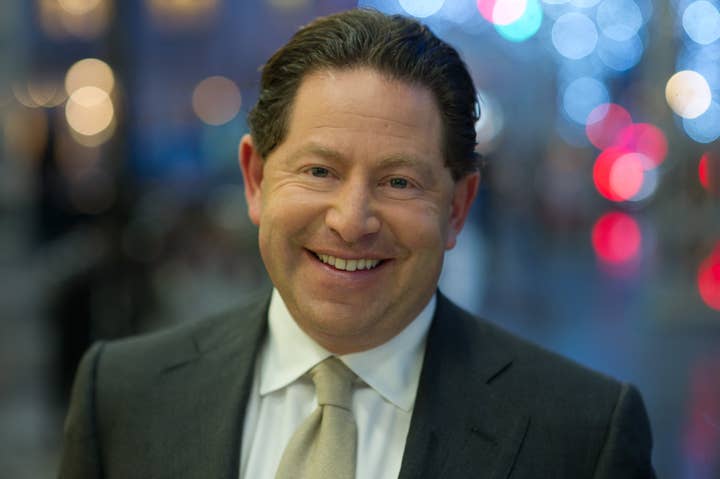 The New York City Employees' Retirement System and pension funds have filed suit against Activision Blizzard over its planned sale to Microsoft, according to an Axios report.
The outlet reports that the complaint was filed in Delaware's Court of Chancery last week, accusing Activision Blizzard CEO Bobby Kotick of hurrying the sale process and hurting the company's value in order to avoid fallout from the publisher's multiple gender discrimination lawsuits and workplace harassment scandals.
The complaint is seeking access to a number of documents, including those related to the five other potential buyers Activision Blizzard said it had in an SEC filing about the merger.
"Given Kotick's personal responsibility and liability for Activision's broken workplace, it should have been clear to the Board that he was unfit to negotiate a sale of the Company," the suit adds.
An Activision representative told GamesIndustry.biz, "We disagree with the allegations made in this complaint and look forward to presenting our arguments to the Court."
Activision Blizzard is still dealing with lawsuits from the California Department of Fair Employment and Housing, investors, and the surviving family of a harassed employee. The SEC is also investigating the company's disclosures to investors regarding the California suit and a since-settled federal gender discrimination suit.
Since the California lawsuit was filed last year, reports have also emerged that Kotick once threatened an assistant that he would have her killed, that he over-ruled an HR team's recommendation to fire an employee accused of sexual harassment, and that a former girlfriend once obtained a restraining order against him.
A trio of Kotick's associates are also under investigation for insider trading after they collectively bought $108 million in Activision Blizzard shares in the days leading up to the acquisition announcement.
Activision Blizzard also last week urged shareholders to turn down a proposal by the New York State Common Retirement Fund that the publisher release an annual report on the number of harassment and discrimination claims it handles each year, saying "diverting energy and resources toward creating yet another report" would be better spent "[continuing] to directly respond to employee concerns."